Discussion Starter
·
#1
·
Wow it's been 9 months since I started the hobby. Thanks to everyone who helped and gave advice.
My tank started out BB with PC lighting, pro clear skimmer and a bio ball wet/dry.
Now after 9 months:
500W MH lighting
30g sump
NW-200 skimmer
SSB (for looks)
I started adding SPS about 5-6 months ago, The folowing pics are mostly growth pics. It's amazing to see how things have changed. I moved most of the softies into a new tank and am going SPS dom.
The following pics are mostly from member frags. I noted who I got them from below. THANKS EVERYONE!!!
FTS then and now: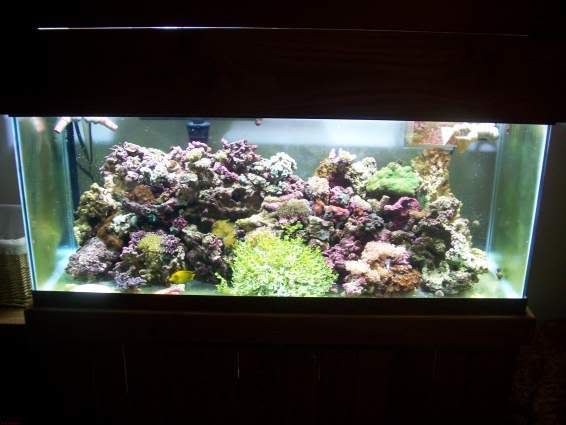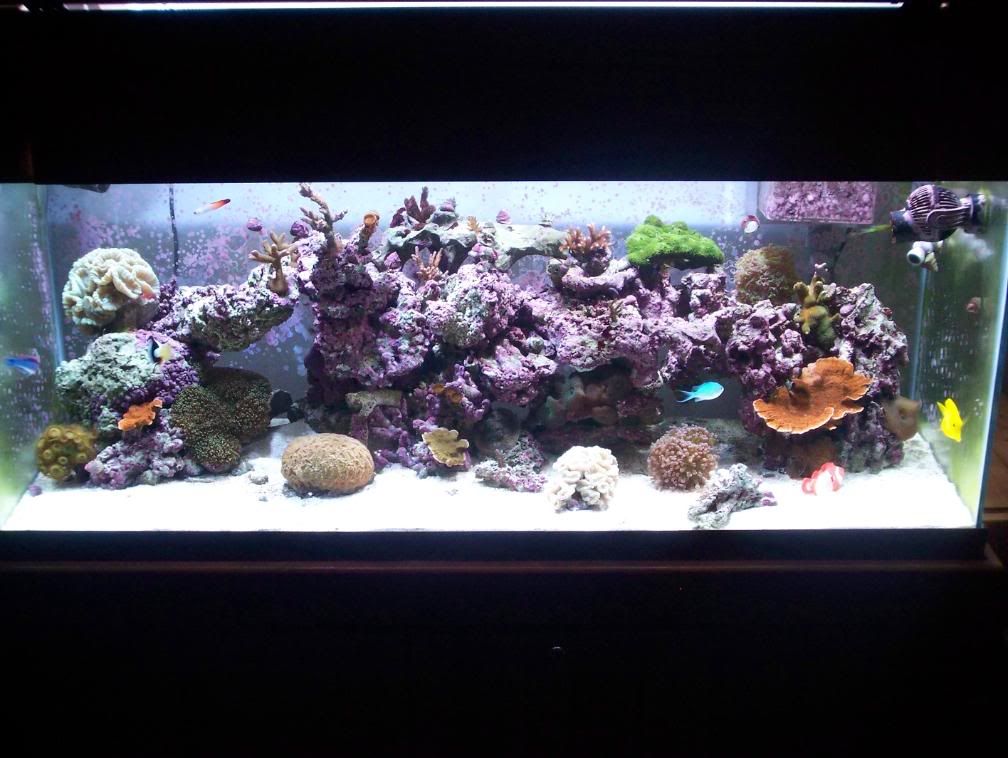 Monti Cap roughly 4 months growth (1-900-reef) (it's still just as orange just a bad pic)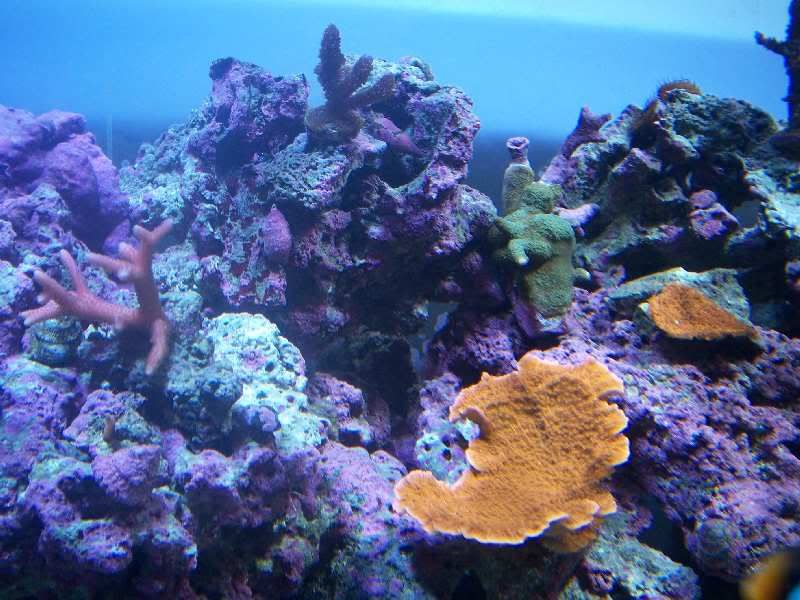 Birds nest 4 month growth (Grallster)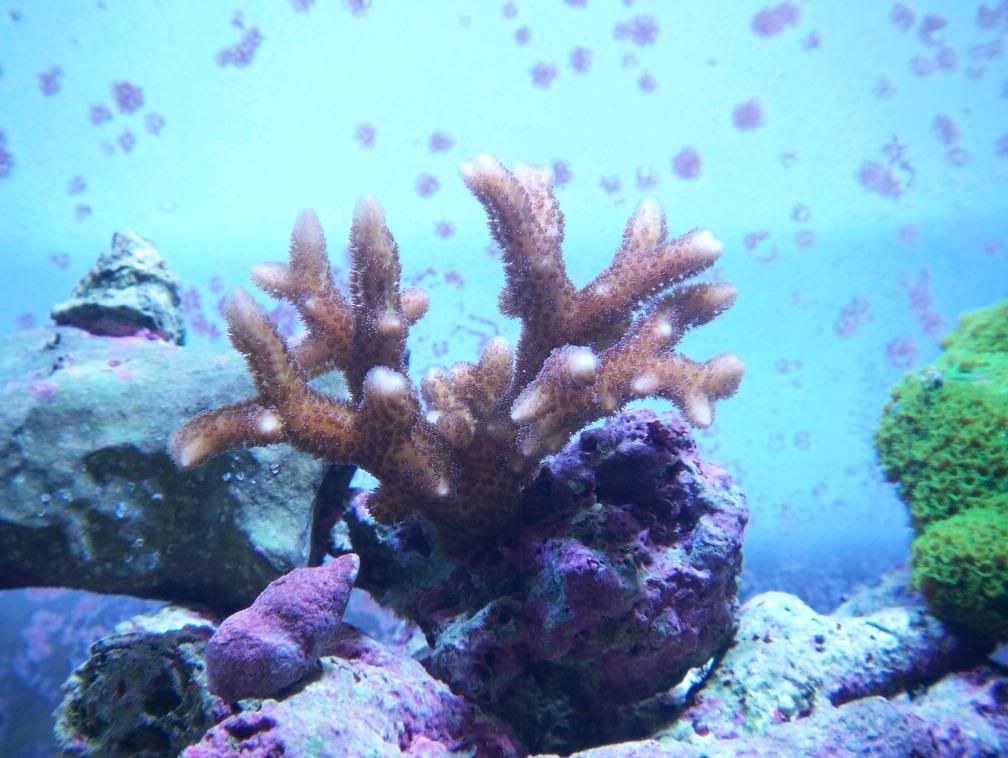 Acro 4 month growth... (it's right in the center) (1-900-reef, snaped off this for free when we did some trading. IT turned slightly pink with blue polyps)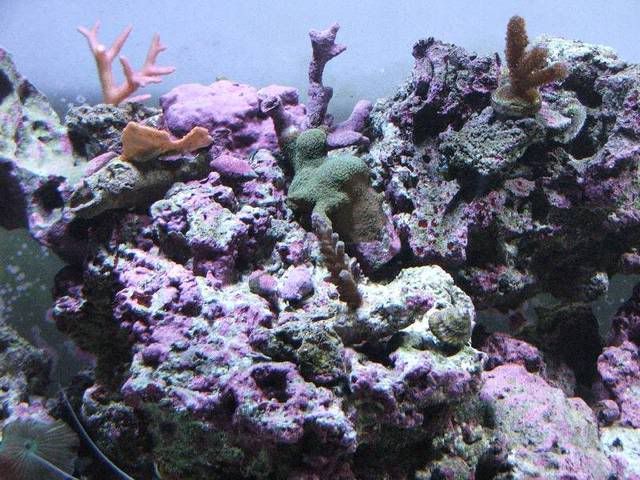 and now...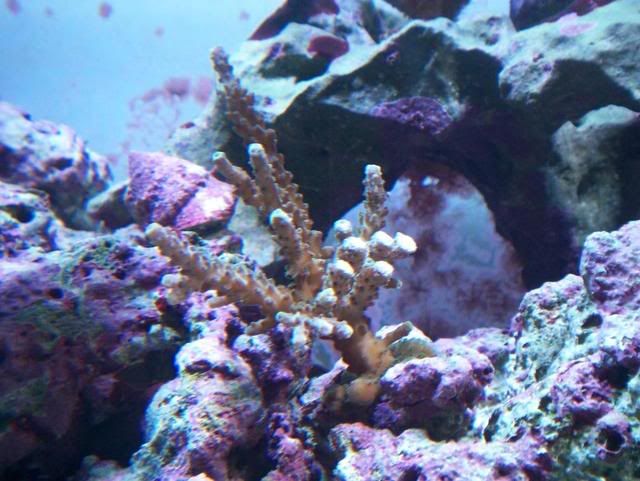 Other misc pics...
This Purple Digi (Digitalias)was as big as the frag behind it 4 months ago, Next to it a Tri color (A. Valida)(Grallster)
Last pic... Green/pink rim Monti Cap (Bklynmet), Chalice (lfs), and Blue Tort frag (Grallster) (got the Monti in trade, it was about the size of a quarter 4-5 months ago now 2.5" across)