Here are some pictures of the 180 gallon tank move.
The move went pretty smoothly, thanks to some good help.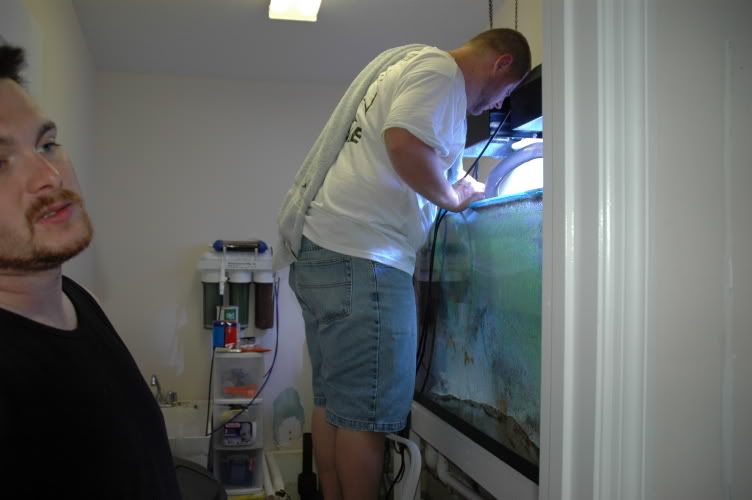 We (Well, really they. I just took pictures
) took out all of the sand, live rock (about 200 lbs), and fish and put them into trash cans and buckets.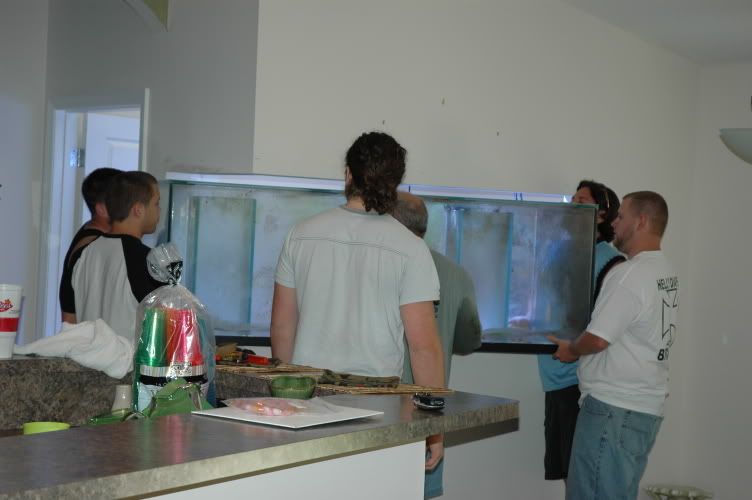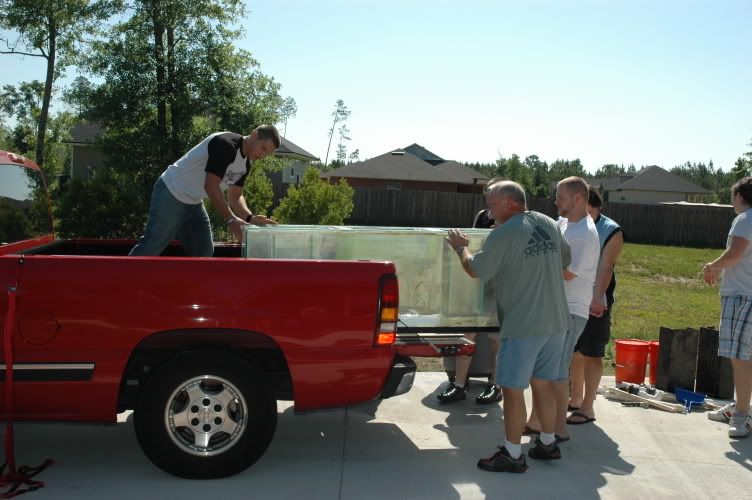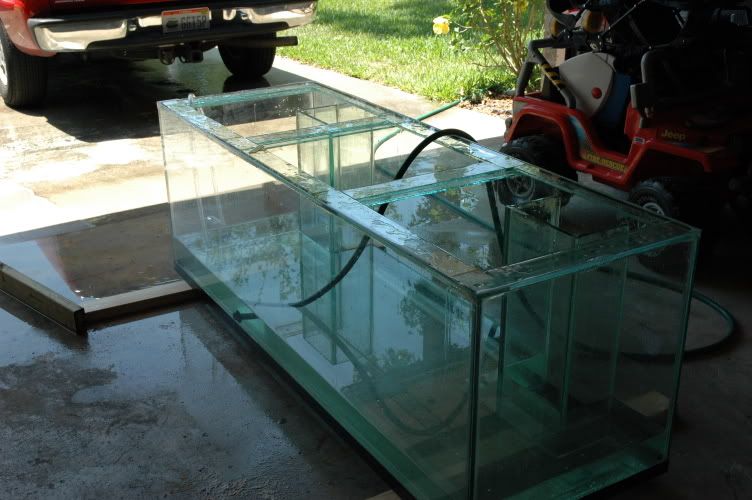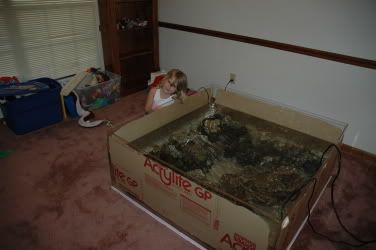 mpdharley loaned me this 4' x 4' x 18" holding tank to hold all of the rock and fish. The move would have been so much harder without the holding tank. He also put baffles in a 75 gallon acrylic tank that will be used for the sump, and built a box to hold my asm g-4 skimmer.
Thanks Mike.
Thanks also to Atlantis and Bioreef for their help
We hope to have it completely set up next week. More pics soon.