Discussion Starter
·
#1
·
Ok, about every April I get an itch to do a tank build... most of the time (because of the Mrs and money) it turns out to be a rebuild of my existing 65g.
And guess what, I scratched! (again)
So, in May '09 I had some rechargeable batteries "introduced" into the tank while I was away attending my brother's graduation. Needless to day, tank crash and ever since then it seemed my acros were never quite right (I would loose them randomly, only one at a time to slow tissue necrosis). I would remove them to the frag system and they would be fine, but in the main tank it was constant struggles. So when the "itch happened, I was justified to remove all of my rock-work due to any residual battery heavy metal. So here is a quick picture "diary" of tearing down the tank.
Preping the tank, about 30g of tank water will go into the kiddy pool and then all of the rock, fish, and coral will join with it.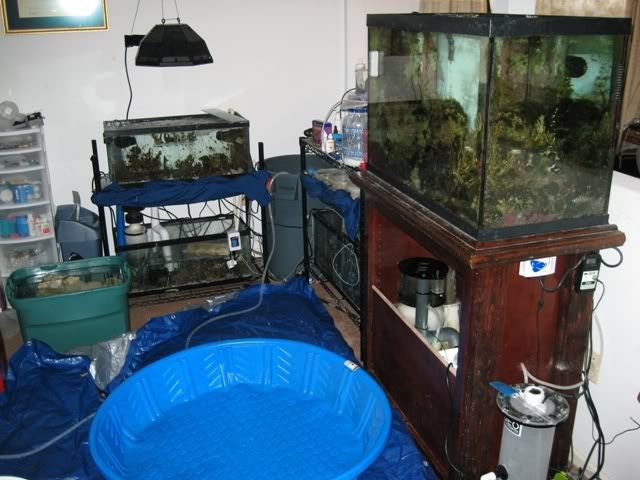 In the process of tearing it down (Hunter shown helping me drain... dont worry, he got several heads of my candycane and Neapolitan frogspawn for his efforts!):agree: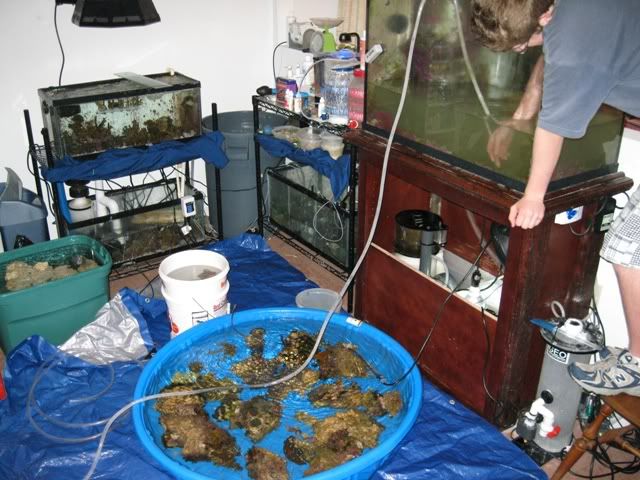 My massive red monti... it is as tall as the waterlevel in the bucket
pre-fragging and almost filled kiddy coral pool
new rock work going in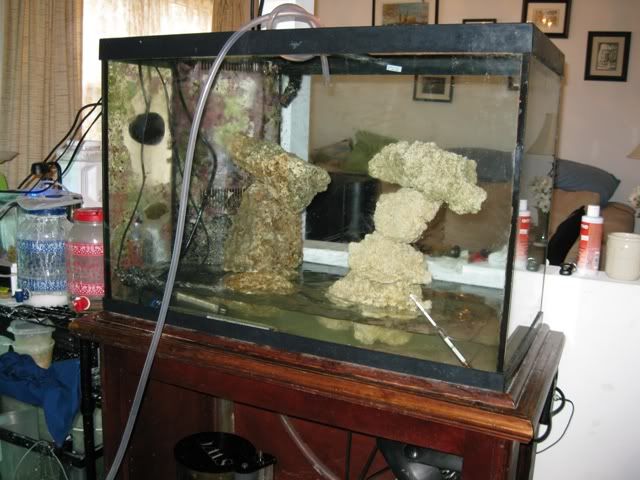 about half of my monti returning to the tank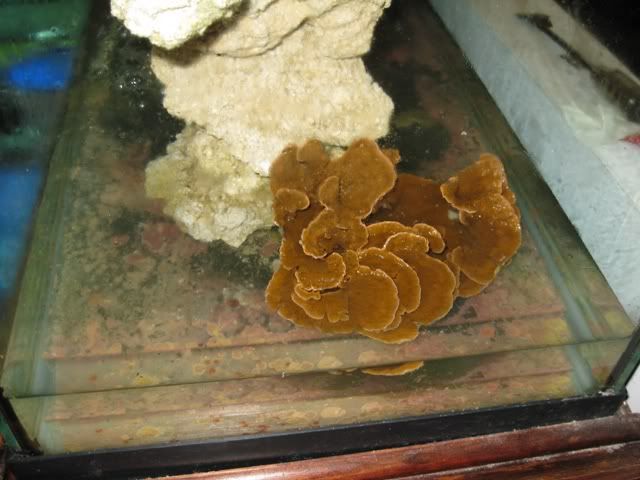 a full kiddy pool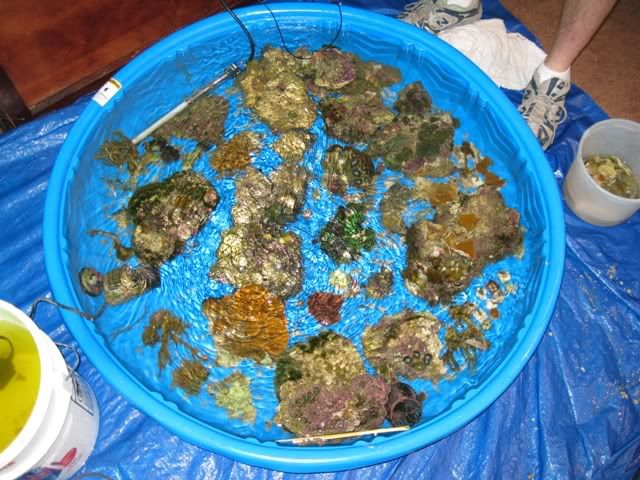 some fragging has started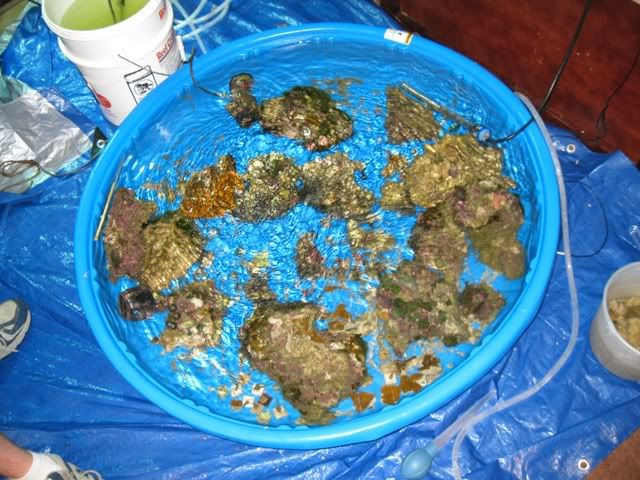 tank and coral going back in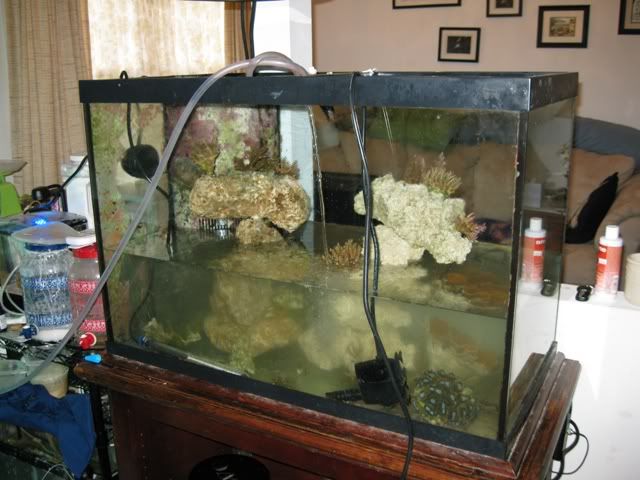 new tank setup (getting there)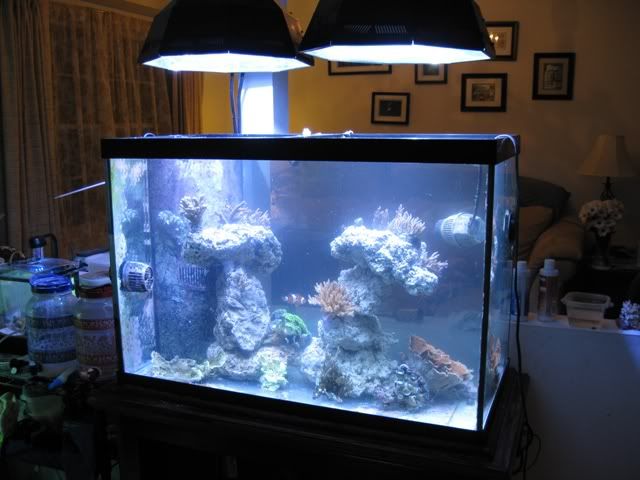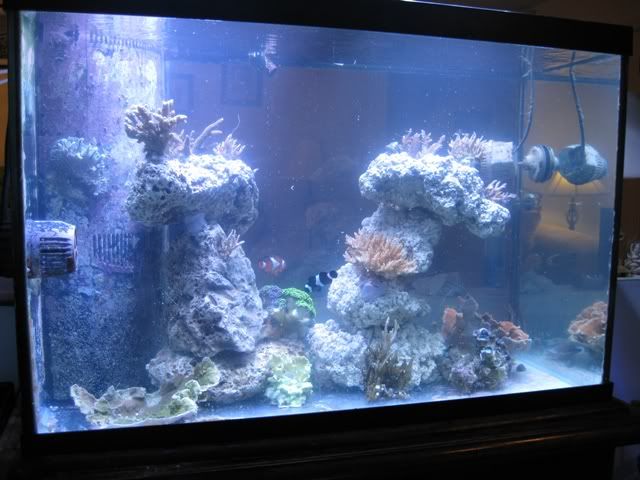 finally after all of that.... while I was in the kiddy pool searching for the snails and hermit crabs to return to the tank, I found this guy
I am willing to be that this crab was the irritator that led to the acro STN... I have noticed a bit of munching/tissue loss (worried about AEFW and dipped some colonies into oblivion) but i could never find a cause...
while the batteries may not have helped the coral, I am willing to put some blame on the red-eyed crab for the acro troubles:doh:
think of this, I just tore down my tank because of this guy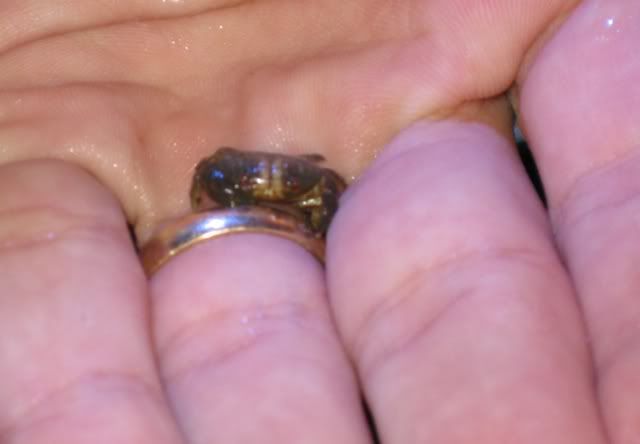 can anyone think of an appropriate death because I dont think this crab even deserves the microwave!!!!