Discussion Starter
·
#1
·
Ok, so I've been out of the hobby for a short bit, but am back in it now with this nifty lil' cadlights 5g aio tank.
I used a two pieces of base/dead rock from my old 75g tank for aquascaping, and one 5lb bag of 'live sand'. I also took a piece of dr, smashed it into bits and put it into the fuge area of the tank instead of bioballs. And for good measure, I threw in the tail piece from a raw shrimp to make sure the cycle would get rockin'.
So, here are some pics before and immediately after filling: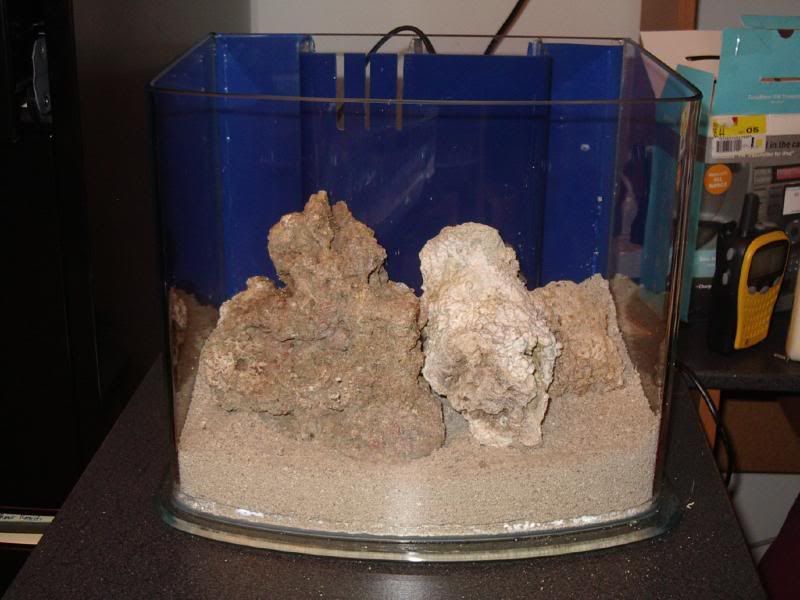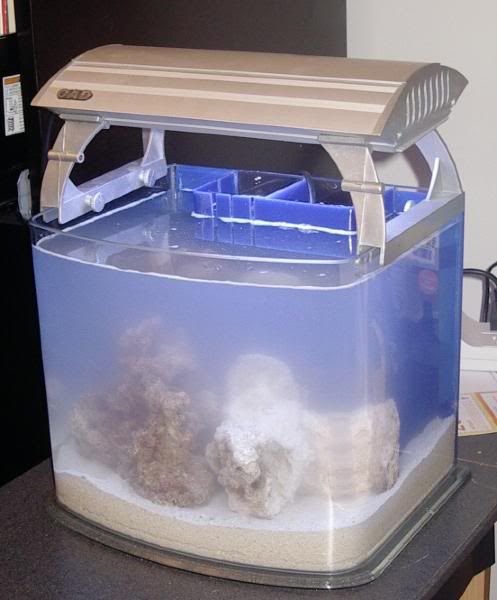 And the next day: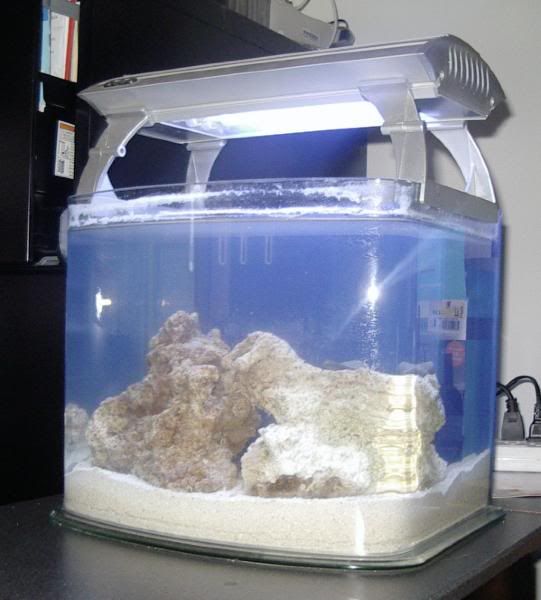 I don't have a pic yet, but a friend of mine sent me some chaeto, so I added that to the tank(thanks MrJames!). I also added a micro-jet (thanks again Tony!) to the display since the return pump just wasn't creating enough surface water movement.
Also, since this tank was used I still need to replace the bulbs. I've been trying to reorder them through cadlights, but the shopping cart feature isn't working for me right now....
As far as stocking, I've been kicking around having a couple scarlet hermits, maybe sexy shrimp, 1 or 2 snails, and maybe a small goby but I might just keep it an invert tank. I will do some zoas, some of the 'easier' LPS and softies. But, I've got lots of time to mull that over.
So, that's it for now. I'll update as things progress. This is by far the smallest tank I've ever done and while I've read up a lot on it, advice and comments are always welcome