Discussion Starter
·
#1
·
Q: So how good are Scott's new frag disks?
A: So good it was alive!
Now, I bought some "slivers" of the rainbow acan Scott got in... mostly because the Mrs. would kill me if I bought a whole one. So Scott fragged me some incomplete heads... and he also glued them to one of his new recycled ecofrag plugs. Well, while giving it a quick iodine dip, I noticed a green edge to the disk... and that when I realized it was a polyp!!!! It has a mouth so I might get a frag "built in" along with the acan glued to it. Sweet!
Now here is the photo evidence: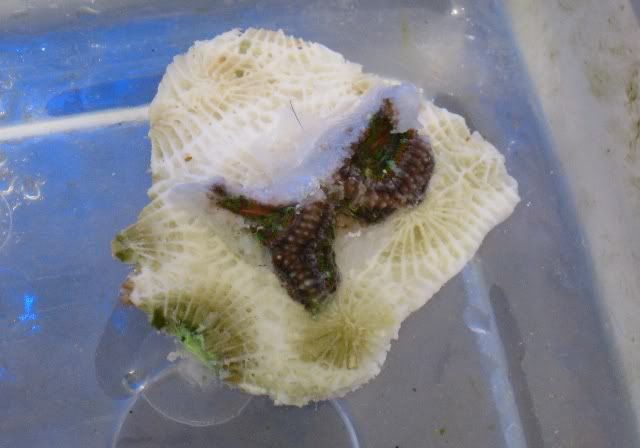 I will try and get more of a head on shot later.
The surviving polyp is on the bottom left edge. Scott, do you have any idea about which coral this came from? I am not up on my LPS coral morphology/skeleton identification.