Discussion Starter
·
#1
·
Ok, rule number one: this is a fun thread!
Ok, I have been a "outspoken" critic of the Remoras (AquaC in general) because of several issues. On the other hand, I have been a bit of a fan of the cheap little RedSea Prizm (for very small tanks).
So, I have a 40B that has been basically skimmer-less for the last two months. It is nutrient rich, but has little algae due to aggressive GFO use (showing that the limiting nutrient principle works). However, I have pulled the remora out (to sell eventually) and I got a new pump for the prizm.
I had an idea... lets have a skim-off between these two HOB skimmers... and I have the perfect tank to try it out on.
So, in this corner, The AquaC Remora Pro with a Mag3 pump! Coming into today's fight retailing for $225 (Marine Depot) and is rated up to a whopping 120 gallons! (Minimum rated at 40g). It uses 37watts. Will is be able to put the massive size to its advantage? We will find out! The Remora Pro has one mod, the collection cup base of the neck has a silicone strip to prevent air/water/skimmate from escaping between the neck base and the sidewalls (a serious design flaw of the stock skimmers.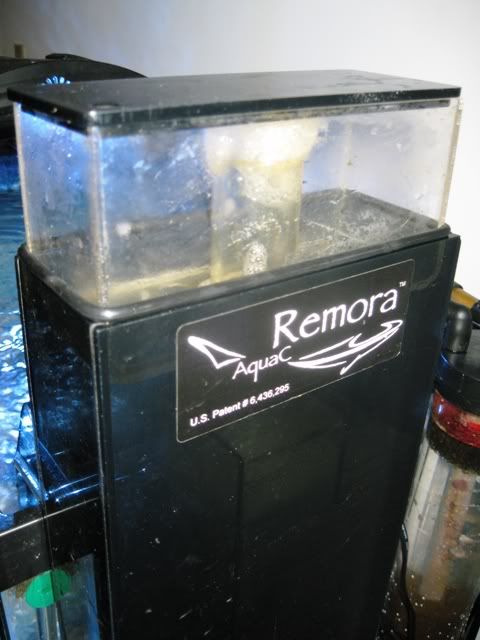 In the other corner, the challenger... a RedSea Prizm Deluxe (only using the surface skimming cup). Costing a mere $125 ($99 for the basic) and is rated for a 40g tank maximum! Energy use is only 10 watts. The prizm has been modded to include a bubble plate and the air intake has been widen for more air. The pump is stock on this version )I have meshed the older pump before).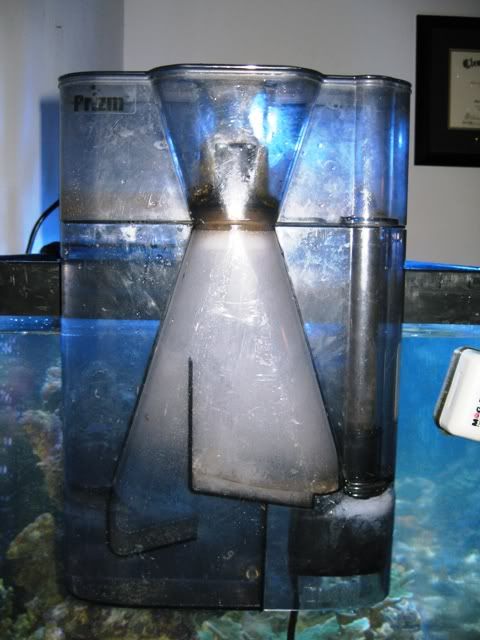 So let the skimmer battle begin!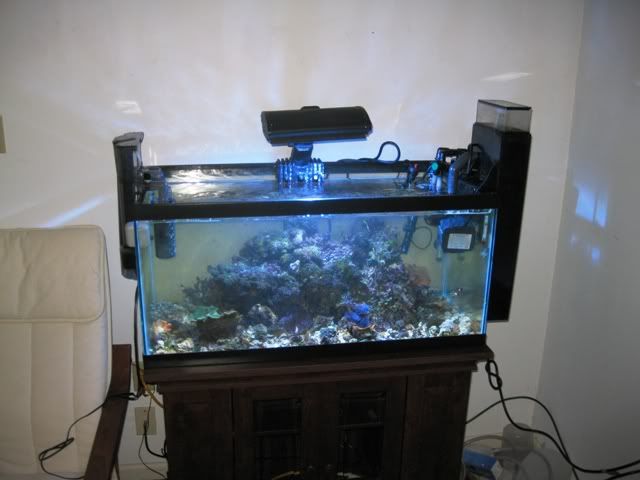 BTW, the Remora got a 5 minute head start while I started up the prizm.