Discussion Starter
•
#1
•
I've hit the point where I'm restocking my new tank. With the teardown of the 150 and transition I've lost a few of my favorites. Basically I'm looking around the club to see if anyone has any of these from me that I could get back. I will gladly trade for them or buy them (if I sold them to you
) Most I have pictures of, one I do not......any and or all are worth me "questing" for. If you have frags/colonies of any of these please let me know and I will make it more than worth your time:funny:
1. Mike Paletta Blue (May look like either of the 2 corals in the center and right side of the picture)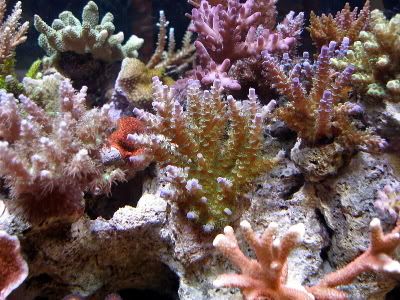 2. Miyagi Tort (Not really a tort but a very pretty coral)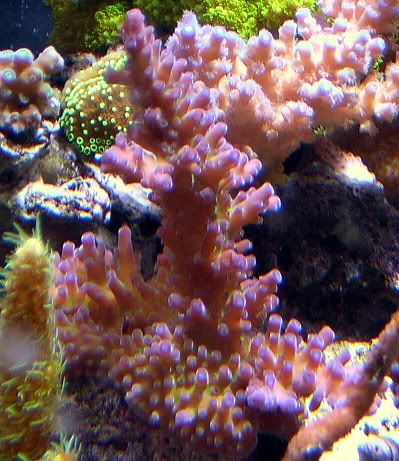 3. From Ultimatefrags.com Their "purple monster" (not the Tyree..) Bought this coral as a small frag off of ebay from Rommel and it got nicer and nicer the bigger it got! (Coral is dead center in the picture)
4. Last coral is a big thick staghorn. Coral was about as big around as your thumb in places. Long branches. David G. had something similar in his 300 and I believe Harve may have one close.....don't have a pic so this one might be a lost cause. I do know that I fragged it a few times but not sure who I might have given it to.
Any help on any of these would be appreciated. The Mike Paletta blue in particular took me about 2 years to find (when it wasn't super well known) and holds a special place in my coral memory. THANKS FOR ANY HELP:banana: