Discussion Starter
•
#1
•
I am going to order some magnets to make myself a DIY holder to replace the crappy suction cups that come with the Maxijets I have.
If anyone wants some, I will add them to my order to save shipping. I want to place the order this weekend sometime.
Original thead over on RC that someone re-posted over here last week or so:
http://www.reefcentral.com/forums/showthread.php?s=&threadid=802745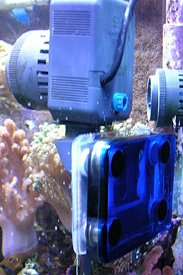 Magnets that I will be ordering (though you can get whatever you like):
http://www.wondermagnets.com/cgi-bin/edatcat/WMSstore.pl?user_action=detail&catalogno=0029
They are NdFeB Disc, 3/4 in. x 1/8 in. with about 10-15 lb pulling force for $0.90 each plus S/H.