Discussion Starter
•
#1
•
Setup: 55gal w/20gal sump Tank has just been put back together with new LR and water.
My skimmer is brand new, so I understand I have to wait 24-48 hours for it to break in. Just have some questions about the return line and the injector.
right now I have the return line like this...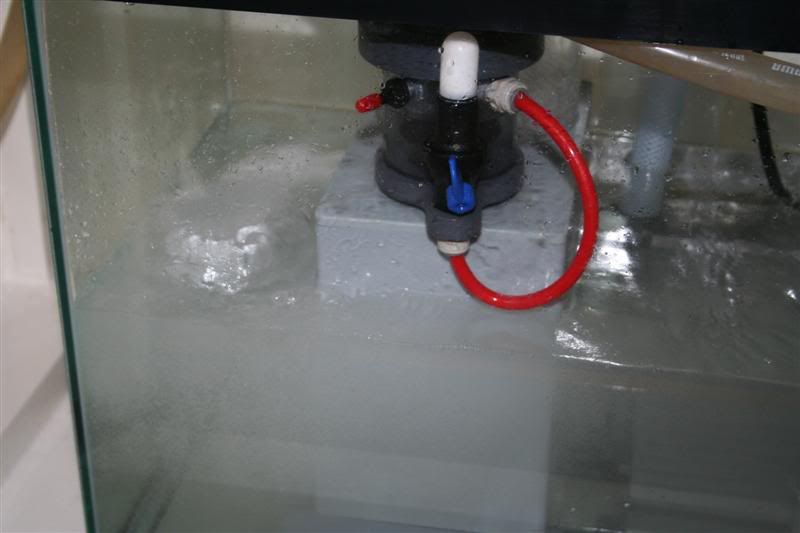 is that ok? or should I angle it another way? I did it like this to reduce microbubles.. it helped some, but not all.
The other quetion I have is how do I want that blue valve thats on the air intake? didnt seem to make a differance in anything no matter which way I turned it..