Discussion Starter
·
#1
·
This project is likely too ambitious for my first attempt at building my own tank, but if I figure if I don't love the final product, then there is no point to building the tank. I have all of my plans below, and the questions right after. I got the idea based on the
Biorb Life 30
seen below.
I really like the modern styling of this tank, and wanted to do a similar design, but make it a Kreisel tank. My basic idea can be seen below.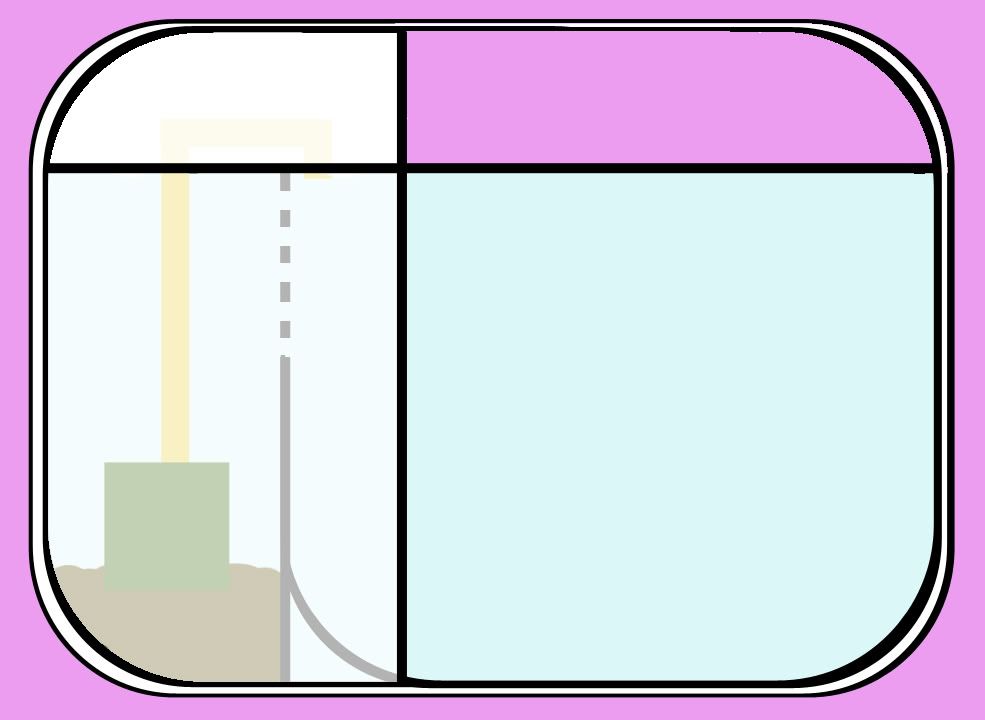 Let me explain Biorb Life 30, the Kreisel Life (yeah, I just made that up). The similarities between the two tanks are few. The basic shape, and using colored acrylic are about it. After that I went in a new direction.
The bold black lines split the face and back of the tank. The horizontal bold line represent a physical break where everything above can actual lift off to be a lid. The vertical bold line is just a bonding of clear acrylic to white acrylic. The white acrylic on the left side is there to cover the view of the submersible water filter and gravel (or other medium for bacterial growth). This white acrylic also extends over this left filter compartment past the lower left curve to keep clean lines.
The grey vertical line and curve are inside of the tank an are a barrier between the filter and the habitat. The dotted line represents a 100 micron net which water is allowed to pass through to reach the filter again. Water is then brought up the pump and poured back in and down over the net towards the lower left curved corner to take a circular flow around the kreisel tank.
I am unsure how thick of acrylic I should use. I am looking to keep a few small jellies and plan on the tank being between 10-15 gallons and have heard anywhere between 1/4" to 1/2" with some people saying it depends on gallons and others on height. I also want to double check that I need to use cell-cast acrylic. Does anyone have any suggestions on how to do the bends? Oven heating or a heat gun? Can I get these bends with 1/2" acrylic? Am I way over my head with this one?