Discussion Starter
·
#1
·
So my house was flooded, and in the midst of repairs I decided there was no better opportunity then now to build my tank. My set back on having one in the past has been lack of room for one, but with the renovation of my office, I found the perfect spot.....a linen closet that was never used.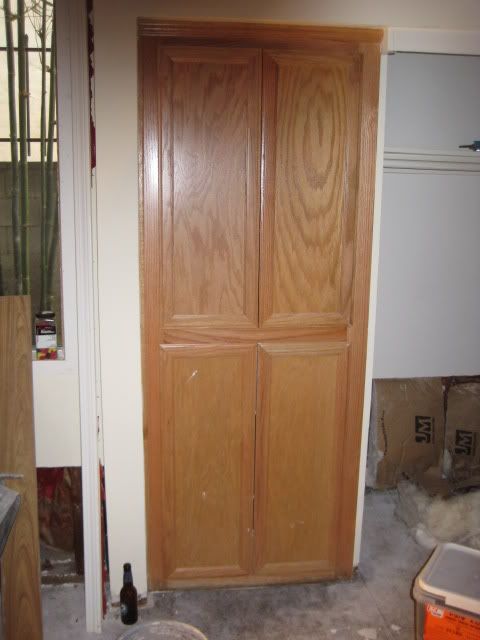 After destruction, construction began. I ripped out the old closet face and doors and ran a dedicated 20 amp line to the closet. I have a double gang box both above and below the tank and GFI's on an easily excessable wall.
Once the electrical was completed, I wanted to build a strong sturdy base for the tank to sit on. With the help of some 2 x 4's and 2 x 6's and lag bolts, I think the job was accomplished. May be a little over kill, but hey, go big or go home.
2x4 frame lag bolted into the framing of the house.
2x6's laid across the framing. Once these were on, a cut to size 1/2" piece of plywood laid on top. Now the waiting began for the custom built tank to arrive. In the mean time I built a DIY canopy that hinged off of the wall and folds up into the top of the closet and out of the way. The inside of goes up about 20"'s on the inside of the closet that you cant see. Sorry, forgot to take pics.
Here is a pic of the initial fit of the tank on 5/2 when it arrived. It was a perfect fit, and wider would have screwed me! The tanks dims are 29 x 24 x 31.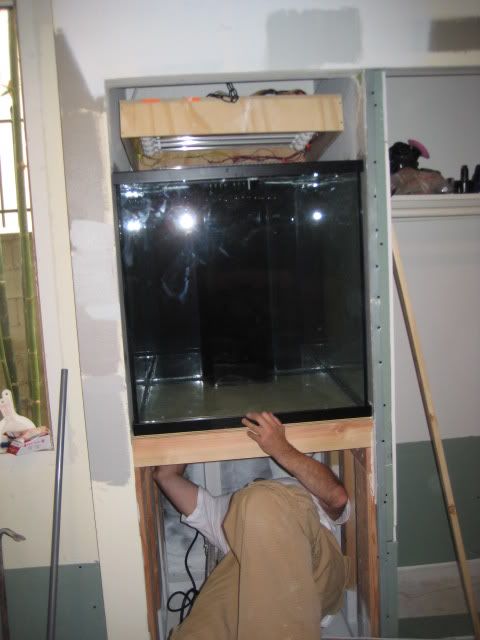 After getting the temporary sump set up as the real thing was still in construction, we aquascaped 103#'s of Fiji LR and filled it with 90 gallon of RO/DI water.