Discussion Starter
·
#1
·
Ok, with a recent release of a new season of Top Gear, my desire to build a new tank always seems to increase (the office tank was built while watching season 10), but I did not really need to start a new tank. However, my wife was thinking about a betta fish (freshwater) for her office so we looked at getting her set up... but she ended up with a indoor plant instead.
So with that "tank build" scrapped, I turned to a pest that turned up on a zoanthid colony I bought about two weeks ago. I small aiptasia pop up from one half of a small bivalve shell connected to the zoa colony. I picked the shell off (including the one aiptasia) and held it in a tupperware bowl for a day. I then decided to turn the would be betta tank into an aiptasia tank... and have an experiment with it. I want to see how fast the bugger spreads from one anemone to dozens. Here is the deal:
I will not keep the condition of the tank always in "good" conditions... like an absent minded reefer... but enought to generally support life.
I will feed the aiptasia(s) any time I feel like it.
The tank has a led "light" (a candle would put out more par) but it will be near my other tanks so there will be some spill over light.
I will nuke the tank (heat, bleach, iodine, salinity, kalk, pH, anything) from time to time just to see how resilient the anemone are and how fast they respond.
If you have an idea of what to do, let me know. Majanos might be next. I just want to experiment of how exactly tough these little aquarium pests are.
So here is the "build" project.
The tank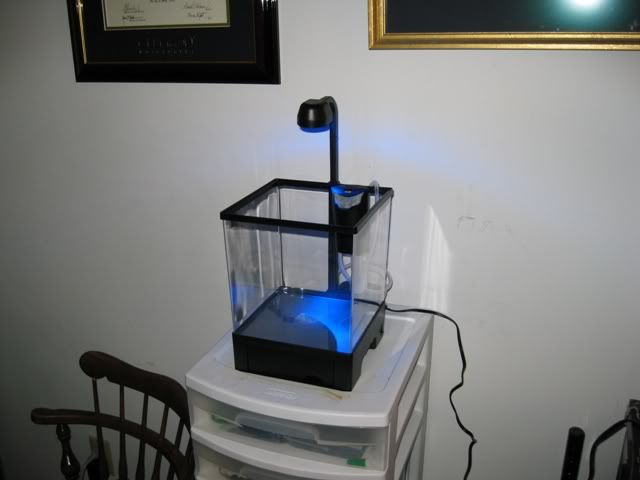 Finding space for the tank (tough to do without upsetting the wife)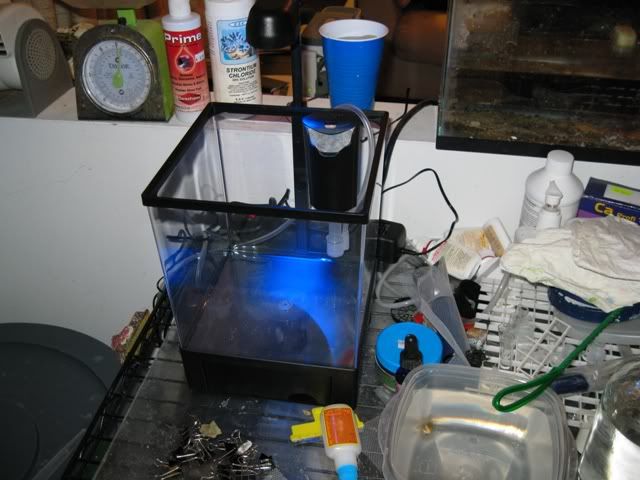 Adding recycled sand (16oz to be exact)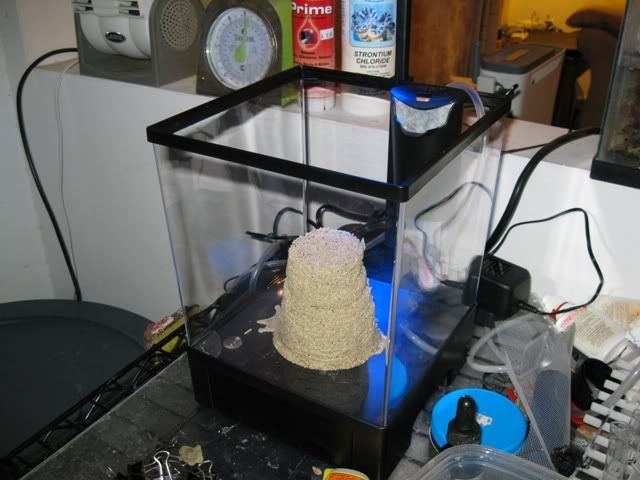 The anemone... I have named it "alpha"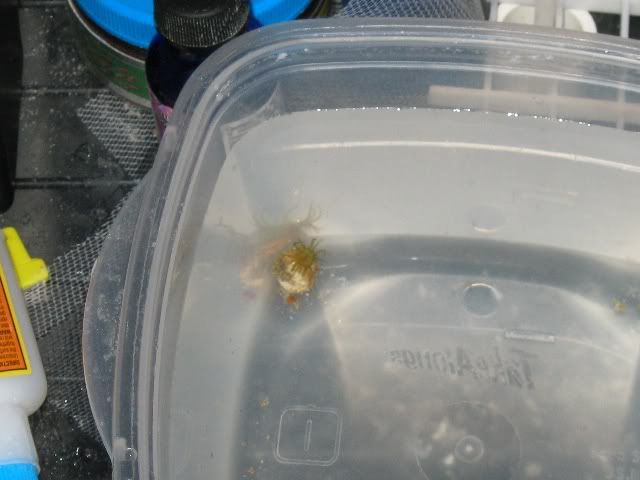 The tank with water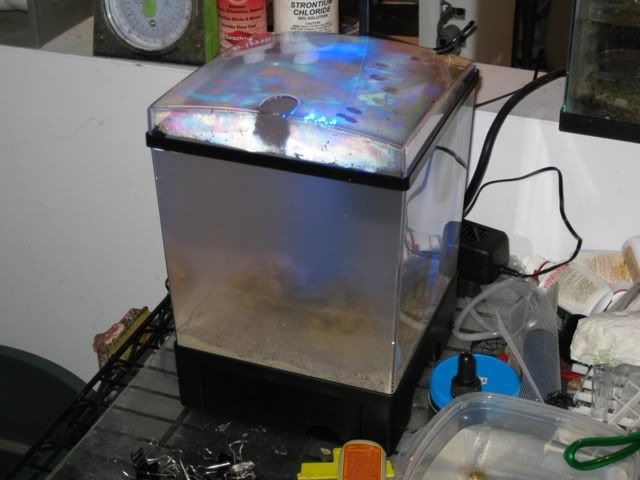 Anemone added (far left on the top of the rock... looks like a dot)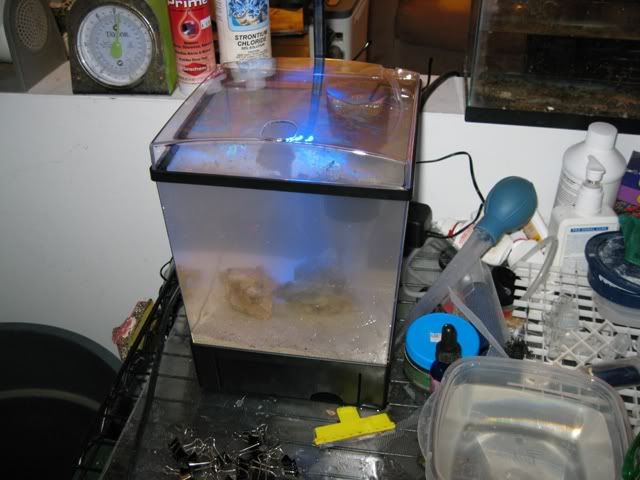 Please, if you have any ideas of what to test on these buggers let me know.