Moving sale! (pics)
we are moving out of state early this fall.:freak:
So I am selling some of the things that are iether too big or might not make an 11 houor trip. Also if you collect older toys or vintage items I may part with a few of them as well.
first I have two heads of this available currently at $15.00 each
1 sold to hermit
2. goetzc
here is a close up of thier polyps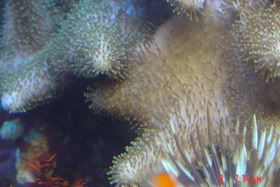 it is currently under pc lighting but will do fine and keep its color under other lighing.
tips are green, body is pink
next i have a green digi that is very heathy and grows fast.
colony not for sale but I will make $5.00 frags should have at least 3 or 4.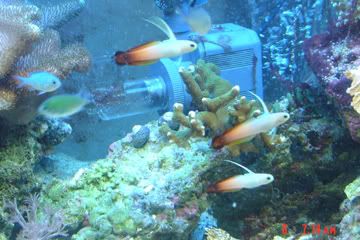 I also have these toadstools they divide often and have a yellow-ish color $10.00 each I have 2
1 toadstool to hermit
2. Darasy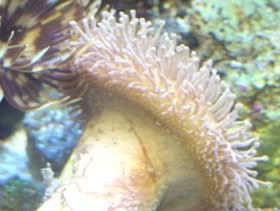 I also have a large colony of real green pipe organ. $40.00
1 ock with some good sized cabage coral $30.00
may or may not be selling the 90 gallon tank/stand/canopy has been plumbed thru the bottom and is a nice acrylic set-up.
also have various small tanks an old 35 that I reasealed a year ago and made salt water ready (no copper)
a 55 gallon Sea clear acrylic includes top cover. $75
a working 40's radio cheap at $100.00
I'll add more down the line.