Discussion Starter
·
#1
·
I copied this from a 3REEF forum, because it was already put together. Im thinking about expanding my lighting. So I can get into more hard and SPS corals. And this seemed like a good option. Was curious about what TRT's thoughts were. Currently running a coralife 2 10K T5's and 2 atenic with moonlight LED lighting. On a 90gallon bowfront with a depth of 24".
Is anybody running these?
What do they think?
Here is a close up of the new Kessil A150W LED spotlight that will be available again in mid to late June for an MSRP of $275. The 1st batch sold out! Kessil got their start in horticulture lighting, but unlike others before them, Kessil is bringing over a rather advanced LED spotlight repurposed for aquariums. The A150W (is not 150 watts, rather equivalent, wide angle) houses a 30 watt DEX 2100 multi-chip LED that appears similar to Ecoxotic's Cannon lamps. These are powerful, penetrating LEDs.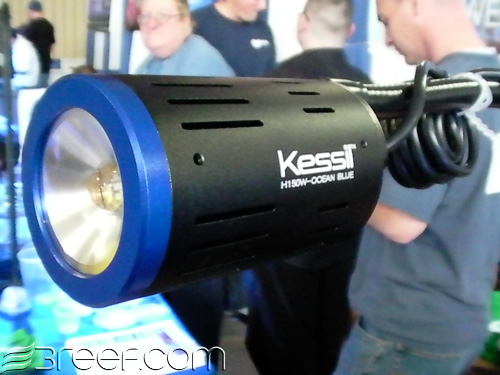 Kessil A150W LED prototype rebadged as the H150W - Ocean Blue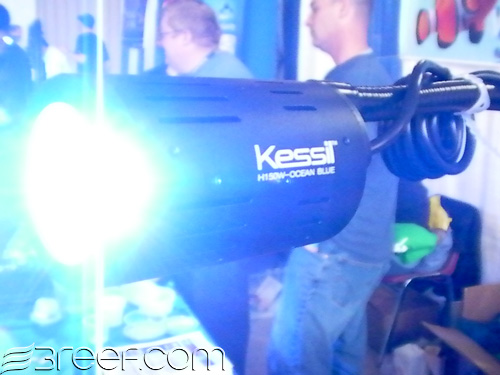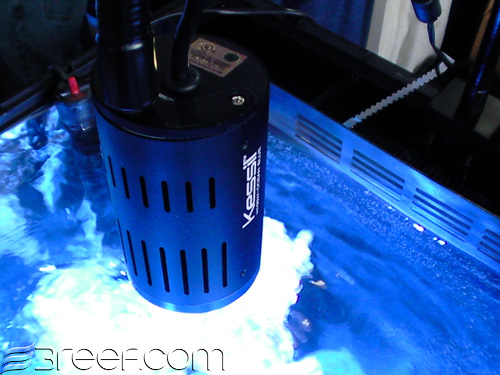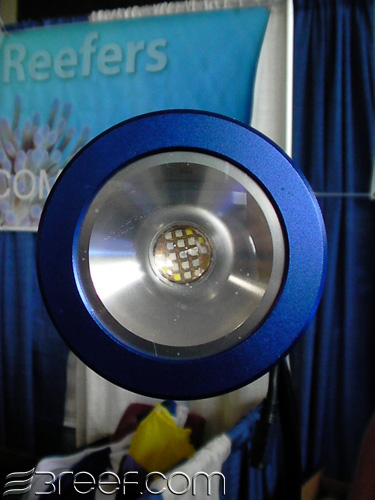 The Kessil A150W LED will be available in a range of Kelvin temps from 6700k to 20k. (see attached PDFs) At BAYMAC, the Kessil on display had a very impressive spectrum with a very nice white/blue blend. I believe I was looking at the 20k (edit 15k - wow! - nice 15k) as there was a lot of blue (see pic). (Actually I was looking at the H150W - Ocean Blue - their grow light version! - nice as is) Confusion from the labeling - this is an A150W prototype that has a H150W label - the Aquarium 'A' version had UV and white unlike the grow light version. When the Kessil rep put the 10k over the tank, it was predictably whiter. Actually what was more impressive to me was the spread. The wide-angle lens filled the cube tank shown without any noticable dark spots from about 10" from the water. Kessil says the A150W LED aquarium lamp has a coverage range of 12" - 24" .

I've been partial to cube tanks for a while and I think a single Kessil A150W with the optional goose-neck mount would be a great lamp for a Mr. Aqua 18x18x18 25 gallon or even deeper tanks with the multi-chip penetration.

Cool stuff from Kessil! Look forward to seeing more from them soon.

matt

More:

Kessil Lighting- The Spectral Revolution