Discussion Starter
·
#1
·
Hi guys I need some help identifying this growth on my rocks. I had my 40gallon tank set up in July 2011. So it's almost 5 months old. I'm currently using only one power head (hydor koralia evolution 750mpg) to create movement in the water. Infact I test my water today and it's within normal limit except Nitrate is in the 40ppm, which is HIGH in my opinion. I'm gonna go another water change on Friday to remove some of the nitrate as much as possible (5gallon water change).
I feed twice a day for my (Maroon clown, chromis, Scooter Blenny, and 6 Line wrasse), mostly Pellets and mysis shrimp for my blenny. Occasional live blood worms for blenny.
Anyways can anyone help determine which this stuff is on my rocks.
It's the black icky stuff that I'm taking about. Doesn't look like coraline algae.......???
Not sure if that is Cyanobacteria, red algae, diatom?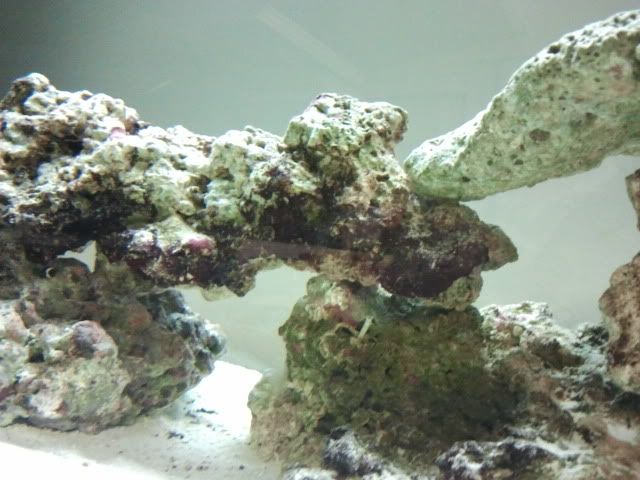 Here's a video of it.