·
Hail Purdue! Boiler up!
Discussion Starter
·
#1
·
I was extremely bored tonight, so I decided to make a thread about my tank! Here are some pictures, most of them with descriptions (I hope).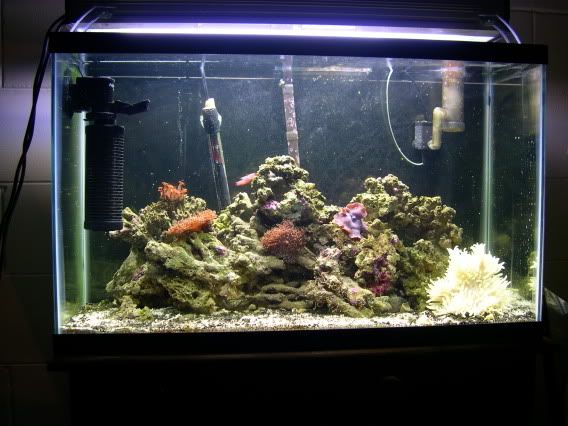 Here I had no idea what I was doing. I was new to saltwater, and basically threw some things in my tank hoping it would work out. Needless to say, the anemone didn't last too long.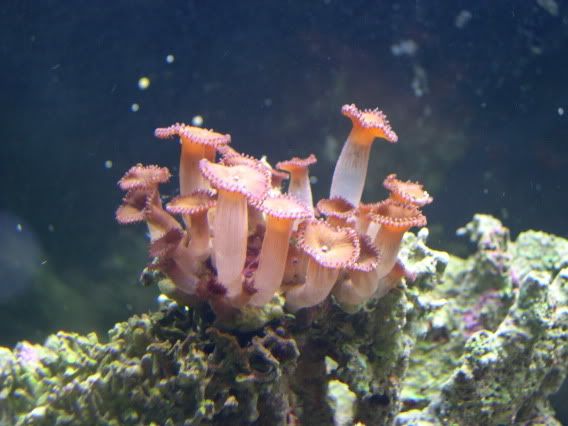 I bought these as my 2nd coral purchase. It's a group of what they called "Sand polyps" at MWC. I paid $15 for this little cluster and thought I was getting a great deal. Then I realized other hobbyists give frags this size away for free!! The next pic is the same group 7 months later.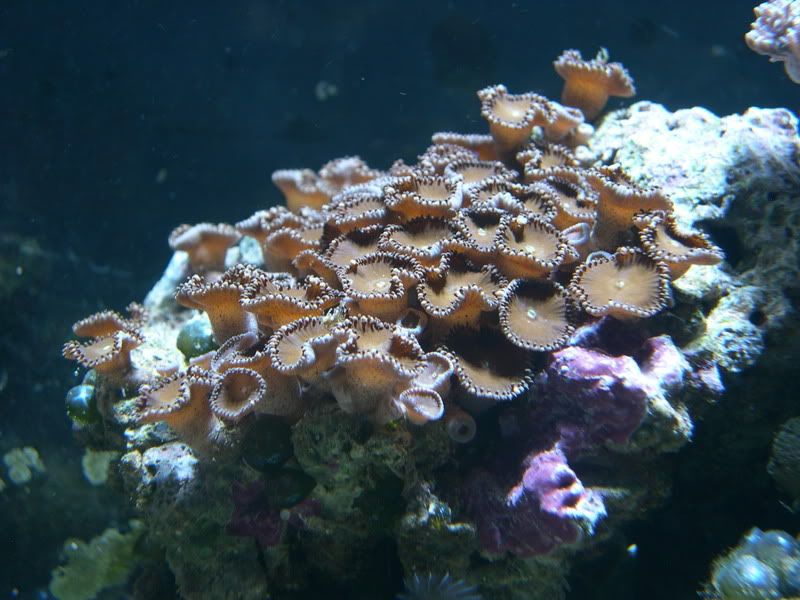 I'd give some away if I could only figure out how to frag them!!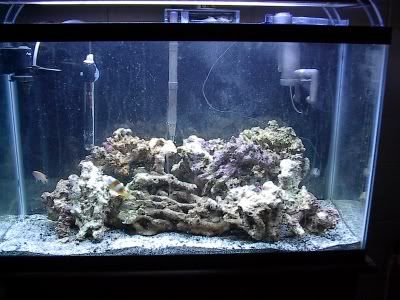 Day 1 of my tank. I was crazy. That TINY little thing in the upper right corner was my skimmer. I didn't know what the heck I was doing.
Here are some pics of recent additions to my reef. The Blasto's are ones that Geoff brought back for me from the GRMAS swap(thank you!), and the Montipora I bought on Saturday from Brett (and thank you!)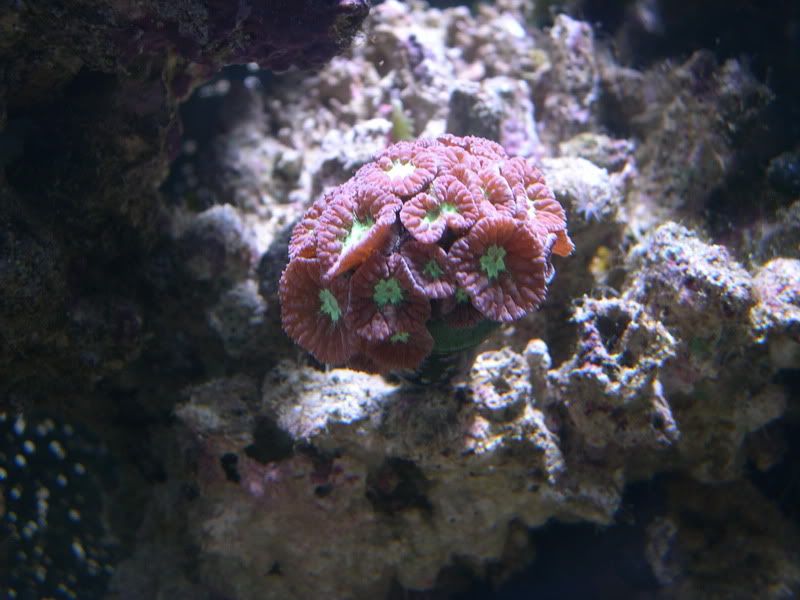 And finally, here's a full tank shot. Sorry it's so dark. I'm still figuring out how to take full tank shots with the new HQI light. It's a lot different than with 2 PCF's sitting 3" above the top!