Hey everyone!
Time for tank number 2 unfortunately not a reef tank this time and don't even try to talk me into it i want nothing to do with corals in this tank haha. (If you make it to page 2 you will see i completely did what i said i wasn't going to do ha)
It will be a 42 gallon half moon FOWLR.
So what do we have
42 Gallon Tank
58 lbs of dry rock
8 lbs of live rock (seed rock)
15 lbs of fine white sand
USA Satelite LED Light
Hydor Internal Skimmer
sunsun 1300 GPH Wavemaker (1 is setup, got a second on hand if need be)
ATO Top Off System (ill have to get a water reservoir 10-15 gallons)
Now that we are done with all that lets see what were working with.
This was how i had it setup with freshwater (discus tank)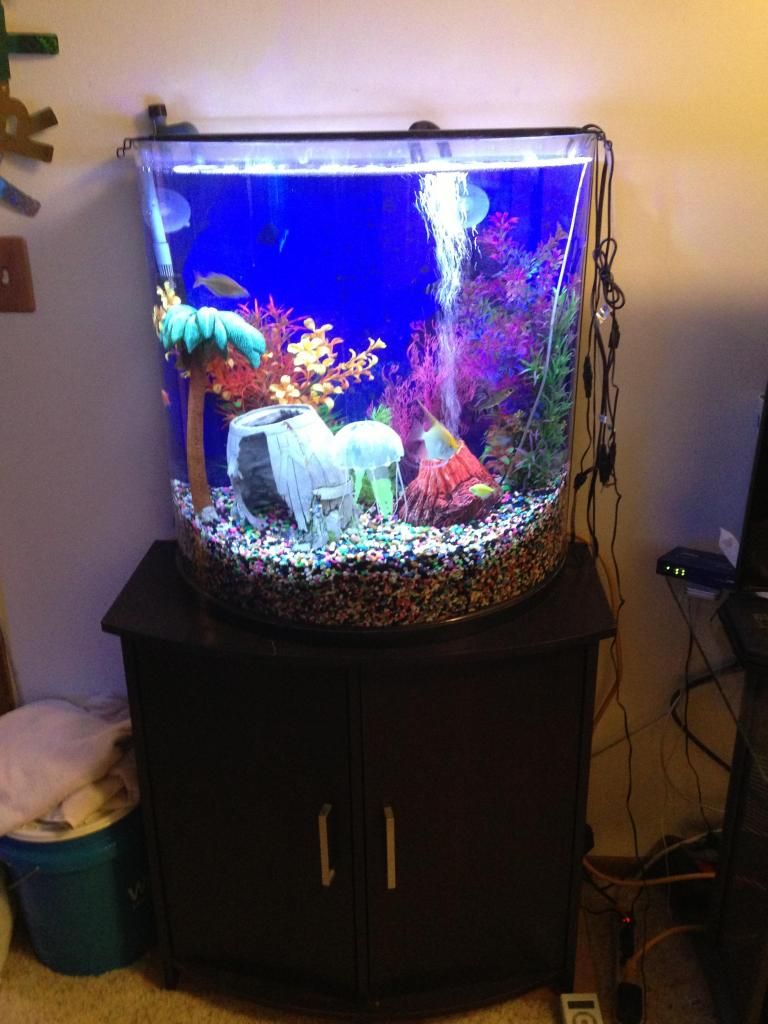 Sooooo where are we sitting now.
I ordered Macro-500 which is a paste that hardens after it sits i use it to combine rocks to make crazy structures.
It took about an hour and then we let it sit for 24 hours and this is what we came up with. (this is without the live rock just all dry rock)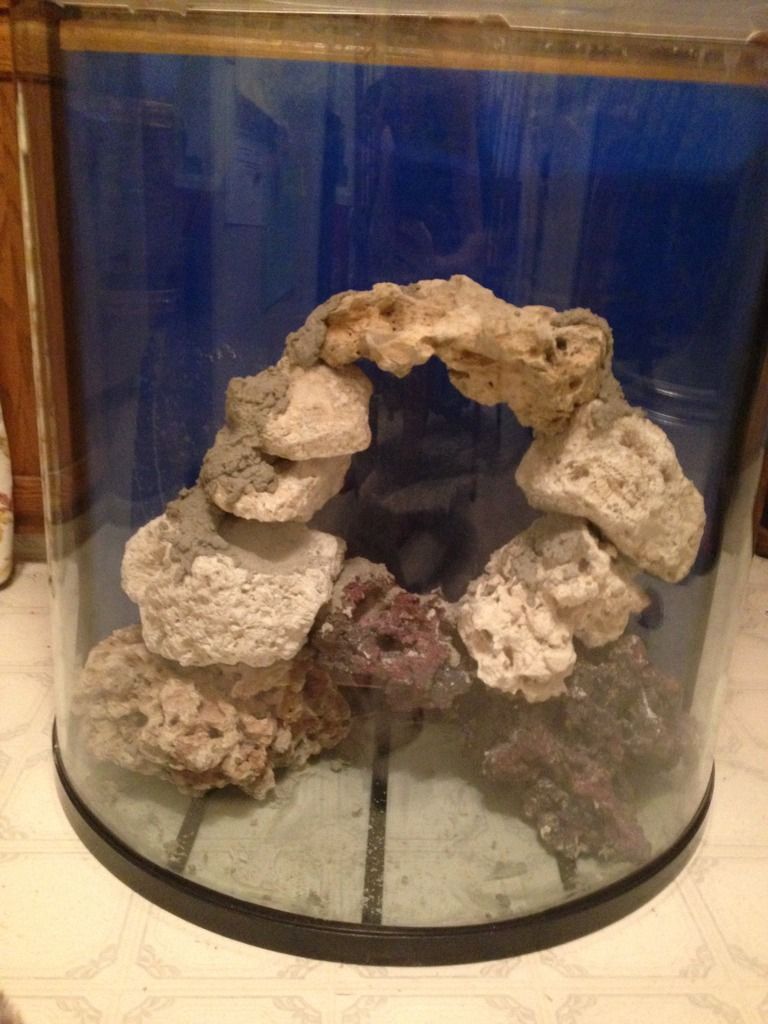 2 days later we decided to get this baby rolling so we added water and powerhead.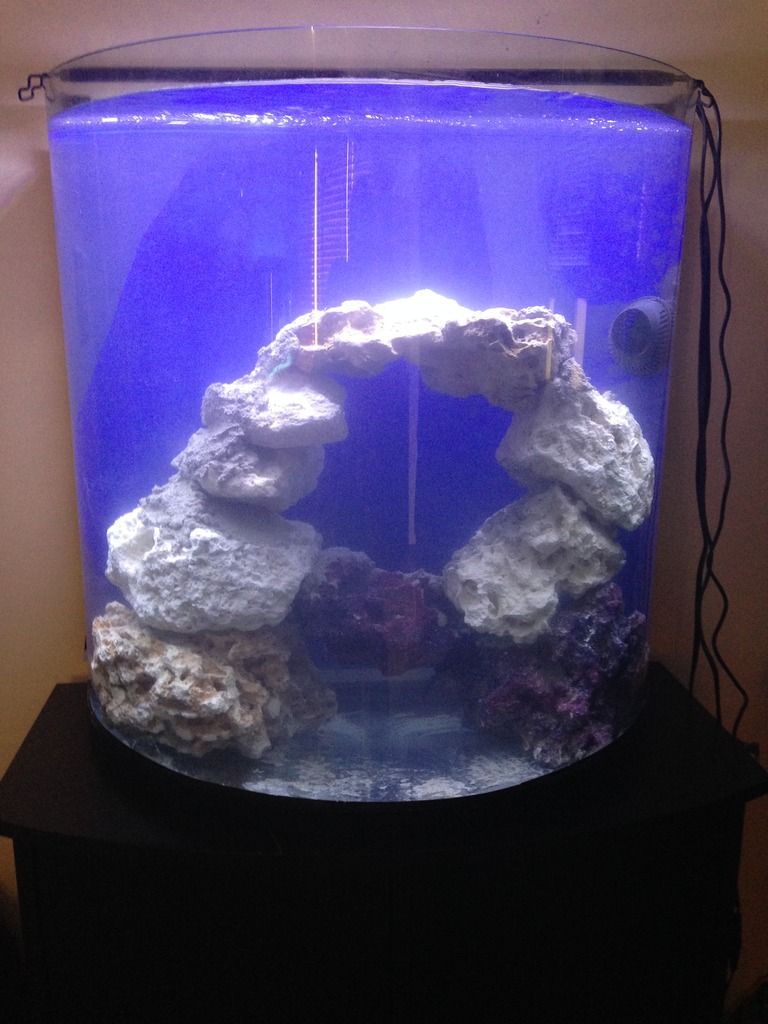 Tonight i will be adding the sand. This weekend i will add the skimmer and maybe next week setup the auto top off.