Discussion Starter
·
#1
·
Posting this after researching it and discovering how many people actually destroy thier reefs over extracting hitchhikers
After 9 months of the reef running smoothly, I decided to add a couple fish. A skunk clown and a little yellow clown goby. They took to the tank wonderfully, kinda competing now on who gets to perch on the toadstool. Anyway...
Last night what do I see? Reefer's nightmare, big, ugly Xanthid-looking crab creeping around the base of the Fiji, undoubtedly after the tiny new additions.
I tried grabbing the entire rock off the top but he jumped away to safety and disappeared in to the rock on the VERY BOTTOM of th rockwork lol.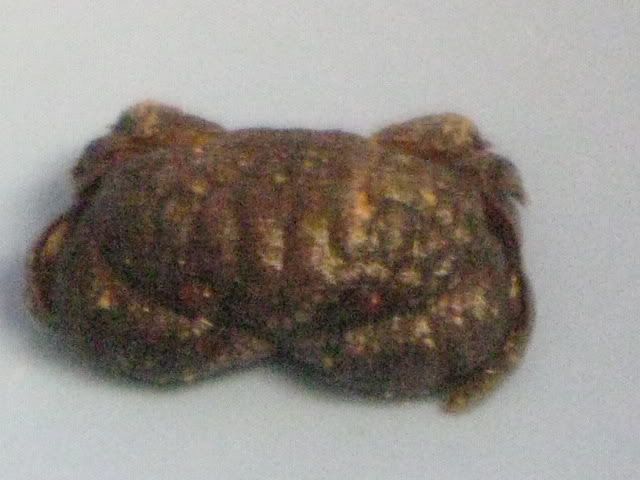 Anyway, instead of destroying my entire tank, I took a chunk of brine shrimp, wrapped it in a little filter mesh and tied it up with a rubberband. I dropped it into a drinking glass, just a smooth-sided highball that the crab couldn't climb back out of. Off the lights went, I put the glass next to the rocks, kinda leaned under the ledge above the rock I knew he was hiding in.
Woke up this morning, and sure enough... bingo. Deadliest catch. The glass had not only the Xanthid trying to eat the shrimp, trapped... but about 15-20 of my cleaner hermits lol. They were attracted like flies on *** and simply couldn't climb out of the glass. Sweet and simple.