Basic Idea, i wanted to make a decently powerful skimmer, for a mid range sized system, that I could upgrade as it grows in water volume or the bio-load changes. Ive talked with a few people as ive already finished the project and they think the pumps i used were a bit overkill, but like i said, i wanted it to be powerful enough that i could upgrade when the time comes to skill keep up. but heres the photos i have of the skimmer, its currently running on my 350g system (multiple tanks plumbed together) feel free to ask questions...
A Few PVC parts from lowes and two 5 gallon bottles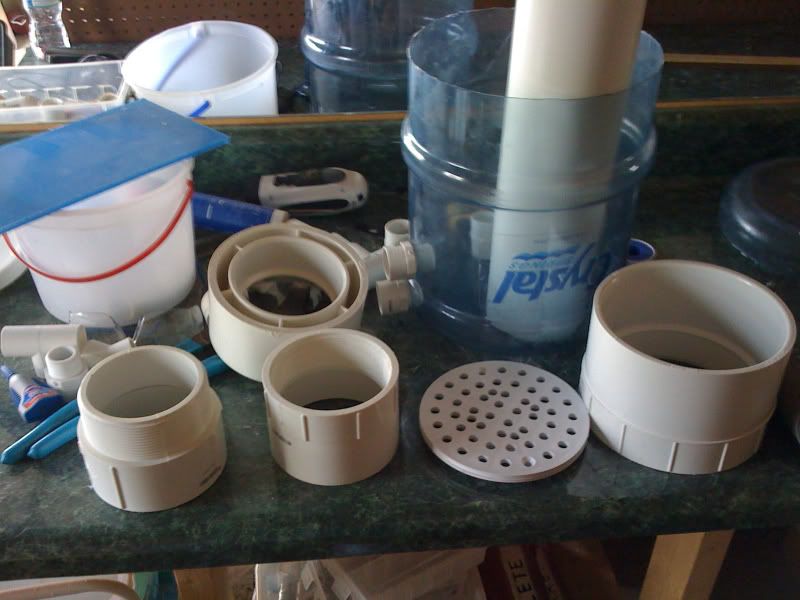 Decided to go with a bubble plate.
A very rough idea of what it might look like.
2x Sedra 15000 needle wheel pumps, setup for recirculation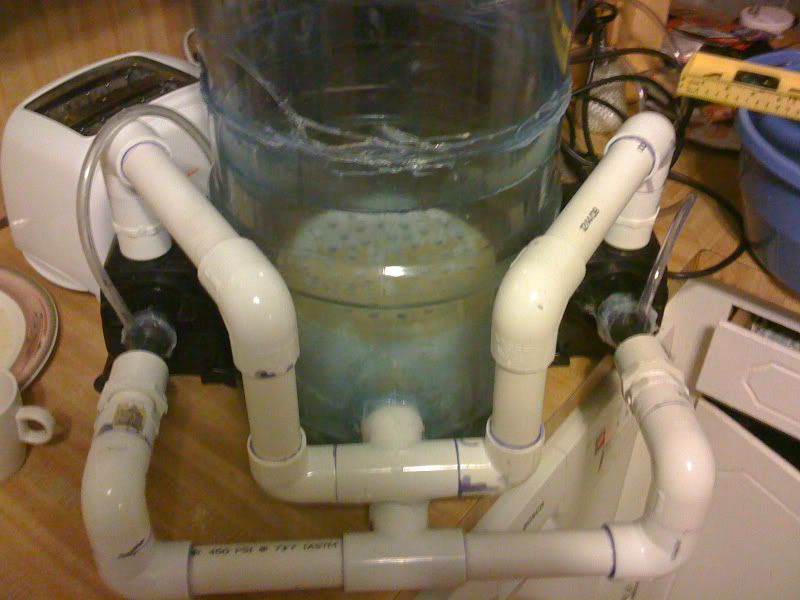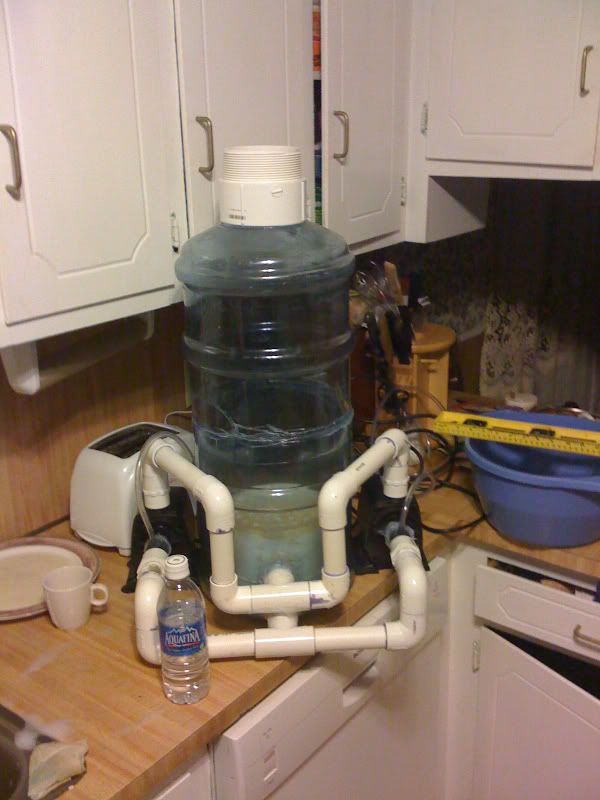 After cleaning I added in a 3/4" pvc T on the inside of the feed pump line to disperse the flow of water better as in comes in the skimmer, provides for less turbulence.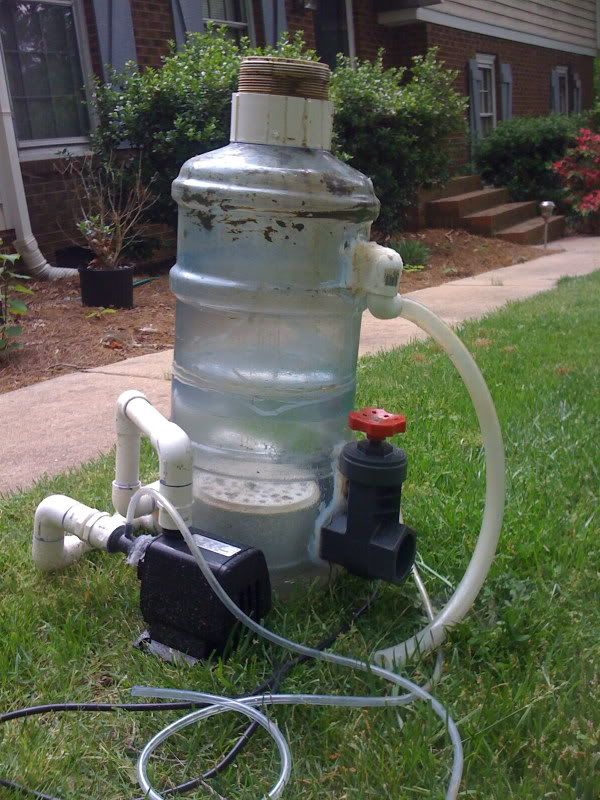 Ive adjusted the gate valve since this time so that im getting build up of skimmate completely in the cup and not in the body, although its still too wet, im having a hard time keeping it all out of the body without getting too much watery-skimmate in the cup... im thinking the neck may need to be taller...