Discussion Starter
•
#1
•
I hate posting on the blog since there is really no way to get any feedback from it. I have really neglected my tank lately since I got married and everything so after about 3 weeks of not cleaning my tank I got all the corals (well most anyways) off the sand that I dont plan on having in the tank, put them on racks and cleaned two sides of the glass, I also did a little bit of rearranging and raised my lights about 4 in since I have noticed some of my corals have been burning.
This is by far my most prized coral in my tank. I got this for near nothing as a HUGE colony (or so I thought) out of Curtis's tank about 4 weeks ago. The colony was about 8in wide and about 10in tall. Well after getting it home and putting it in the reef dip I noticed that over half of the colony was dead and that it was COVERED in bubble algea. I decided that no matter what I was going to bust it up and only keep the living parts or the parts that have a chance at coming back. Well this is one of two peices of it in my tank and this one has already shown regrowth and has really started coloring up. Its Blueberry Milli, He said he believed it was an ORA coral but he said he wasnt for sure, but in anycase its color and overall looks is amazing!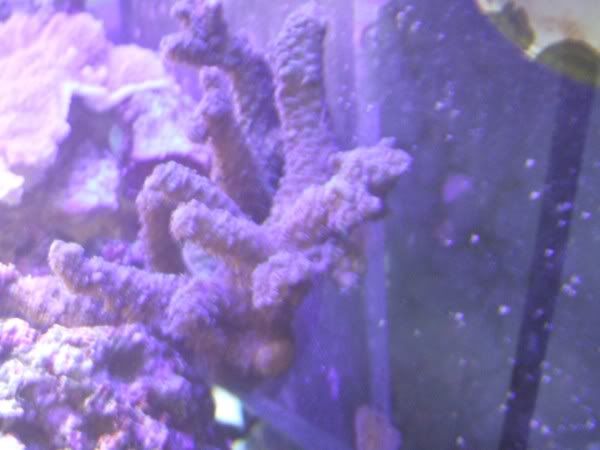 Sorry for the color difference, I am running a Geismann megachrome 13k bulb which I highly dont recommend buying! It says it burns at more of a 10k but honestly its really not, its more of a 65k look in person, very yellow. So to kind of make up for that im running a NO t5 actinic light in the back. It really does help with the color though.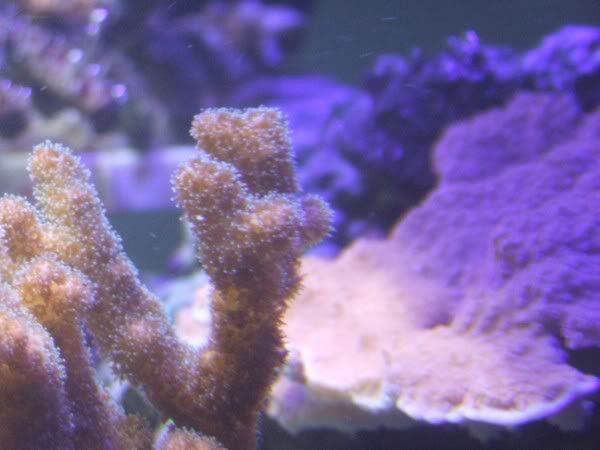 Whammin' Watermellons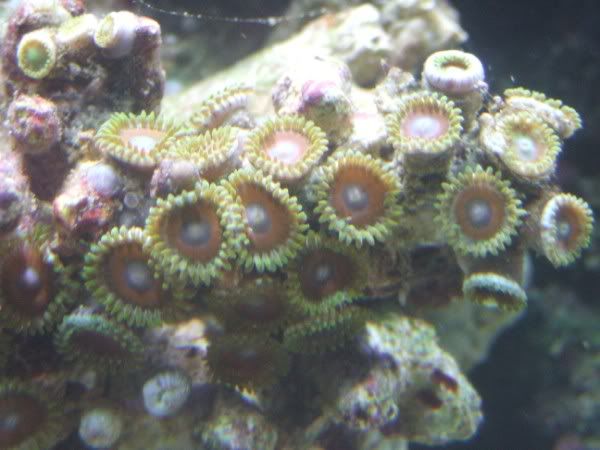 muh bros