Discussion Starter
·
#1
·
I had been planning a large reef tank for months last year i started planning and talking to people on this site about ideas. for a long time i planned on doing a 150g Cube SPS reef after I moved into a house. about 2 months before I moved I came across a 210g 7ft tank and stand from a guy. Turns out that the tank was so badly scratched I couldnt use it. However I had a nice stand so I decided to buy a 220g Tank instead of going with a cube. Also went LPS instead of SPS because I found myself loving LPS corals so much more then SPS over time. So enough of the rambling lets get the pictures out (sorry for low quality Iphone pics)
Lets start from the begging.
Here is the stand when I got it, It had great structure but was in terrible shape so I stripped the thing and took off all the trim and added new trim to it and painted it.
Coated it all in Kilz
You will see if finished painted later
Bought my skimmer and rock for the tank about a month before moving in so I could get it cycling in a trashcan for a while. The skimmer is a Reef Octopus DCS250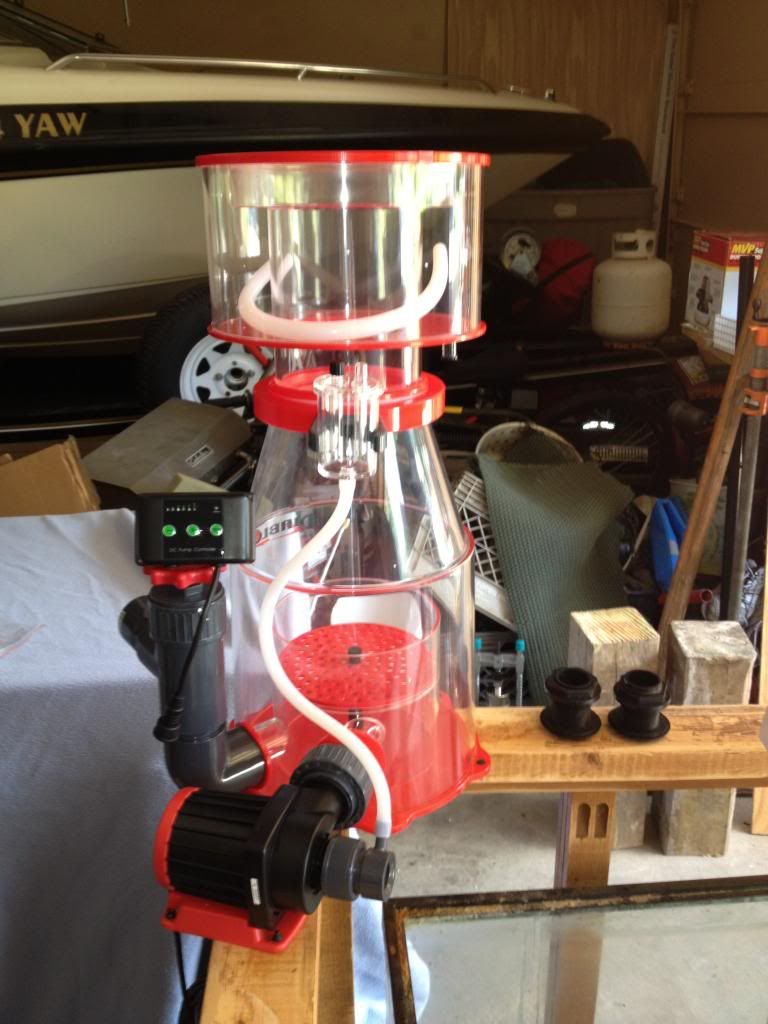 Got the tank moved into the house it was a PAIN almost broke it one time and the stand was so long that we had to remove a light fixture to get it down the steps lol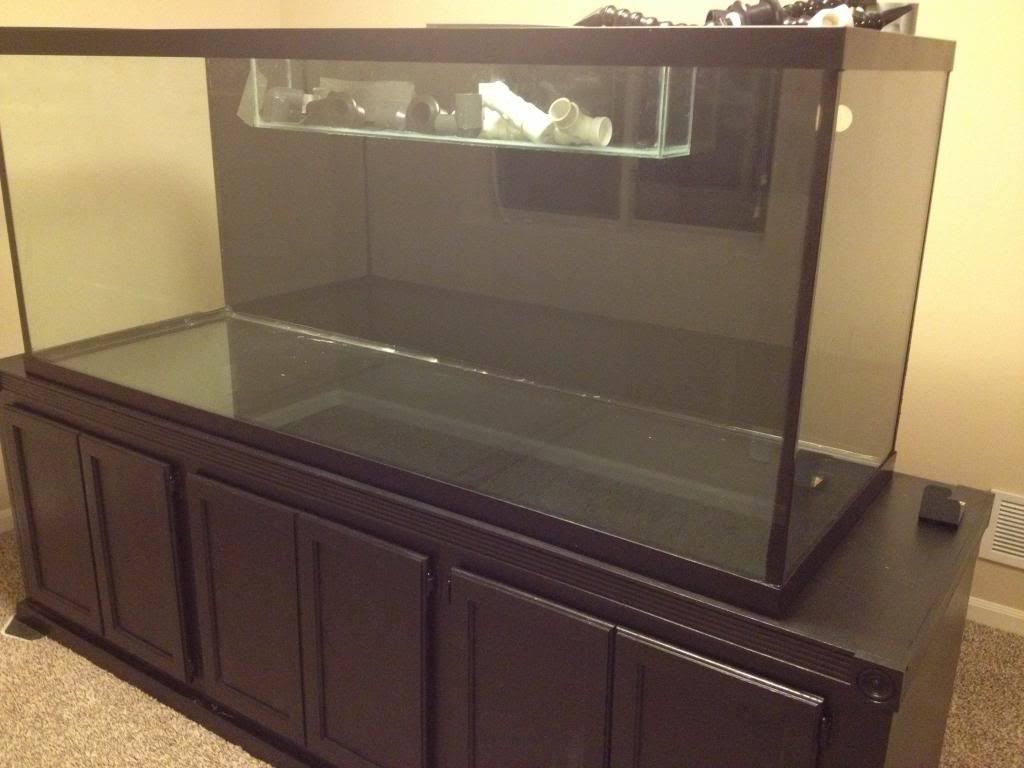 The first time the tank was wet.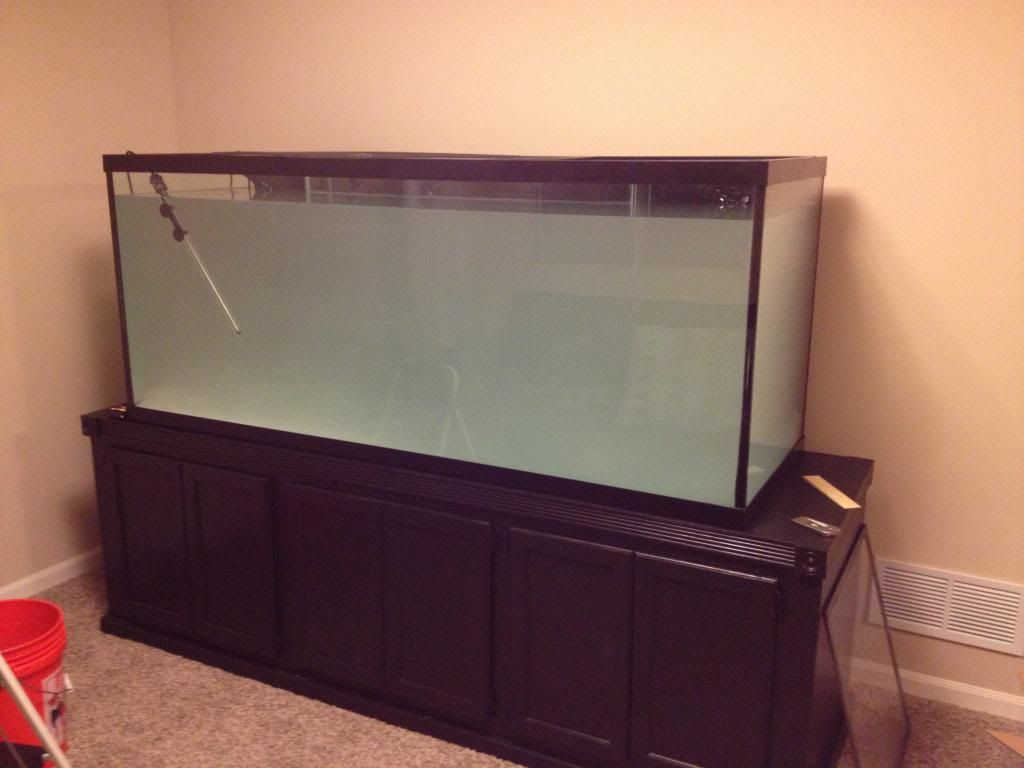 Heres with the Live rock in it that had been cycling. I let it run like this for about 3 weeks before I moved the rock and livestock from my 75g that was at my parents house into it.
Put up my lights after I moved everything over. I decided to go with AI Hydras because they looked nice and would give me all the lighting I needed.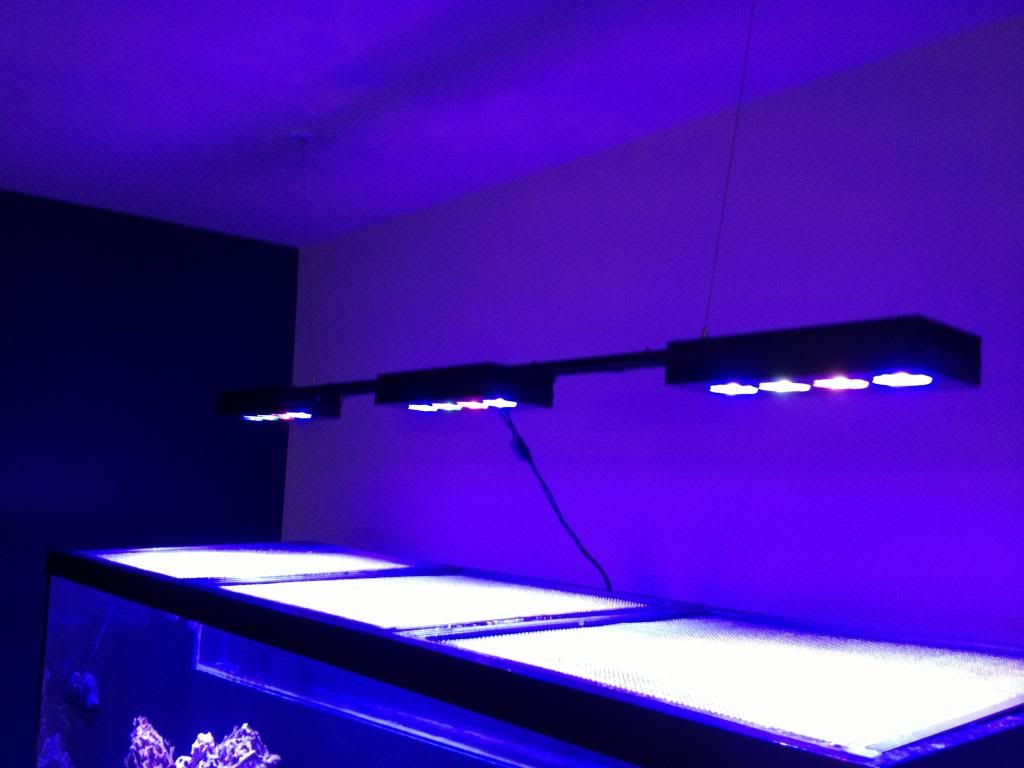 heres the tank about a week after adding all the Live rock in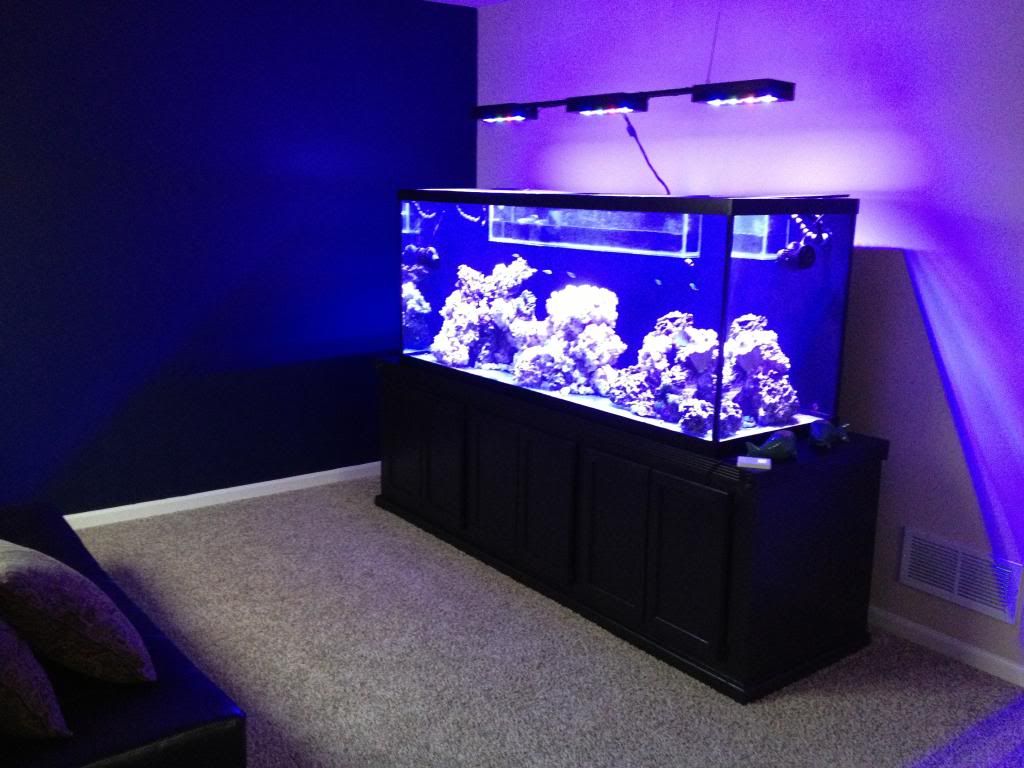 So I was going to keep it BareBottom but just didnt like it that much the tank seemed like it was loosing a lot of depth and color pop from the lack of sand so I did what I swore I would never do again and added sand to the tank. Honestly I love it looks so much better and really brings out the coral. This is the tank as of today. As you will see i have been collecting a lot of coral.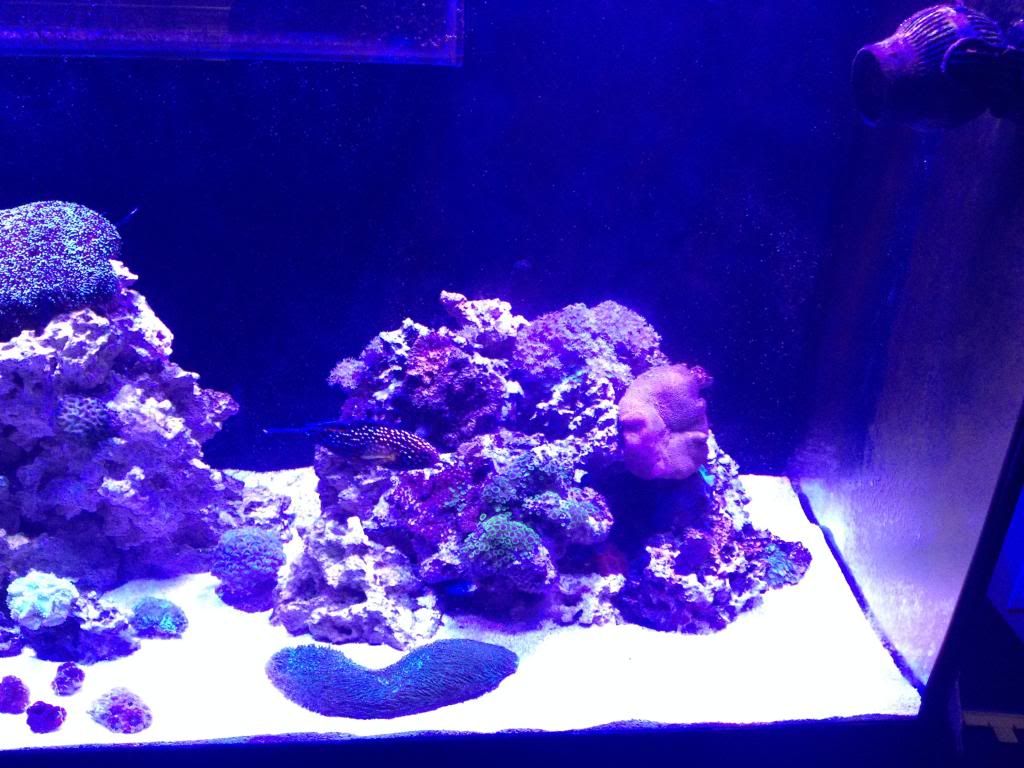 Tank Stock includes
Marine Betta
Yellow Tang
Tomato and Cinnamon Clown
4" Yellow Watchman
Coral Beauty
Equipment
3x AI Hydras
Reef Octopus DCS250
Fluval 300W heater
Dont Remember what the return pump is lol
ReefKeeper Light Plus
2x WP40s
Dual BRS Reactor with carbon and GFO
5g ATO with Kalk dosing in it