Affordable lighting: Brand new PC 2 x 96W retrokit plus extra bulb
This setup is perfect for someone who wants to pay affordable cost for a decent lighting setup for your reef. A total of 192W Power compact retrokit with extra bulb for your needs. The total lenght of this setup is around 34"Everything is pre-wired. All you need to do is screw it under your canopy and fire up.
Specification: Everything is brand new, unused.
Lights
The bulbs are 10K, Ultra antinic and 50/50. Bulb's length is 32.5" and straight 4 pin configuration. The brand name is Catalina.

Ballast
The brand name is workhorse7. Size spec. H 1", W 1.72", L 18.50". Weight 18 OZ. Maximum power 220W.

End Caps (2 of them)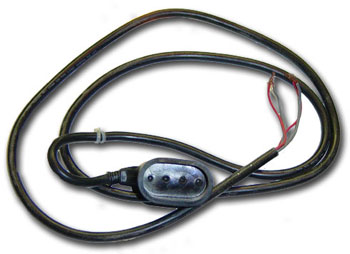 Linear Waterproof Endcap
Reflector
34" x 6" reflector with 4 clips already attached for your lighting. I don't have picture.
This is the similar setup look like, the actual one is longer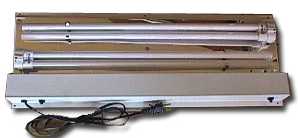 This is a break down of each if you buy separate:
Bulbs: at $35 each x 3 quan. = $105.
Ballast: $45.
End caps plus power cord and wires: $20
Reflector and 4 clips: $30
Total: $200 at retail price plus shipping
I am asking is $129.99. Shipping is $19.99. Insurance is optional. You can pick it up if you live near by. I have 3 different lights setup. I think it's good to consolidate for get cash for other things.