Slowly but surely the 75 reef is coming along. Here is the sump I am curing rock in right now.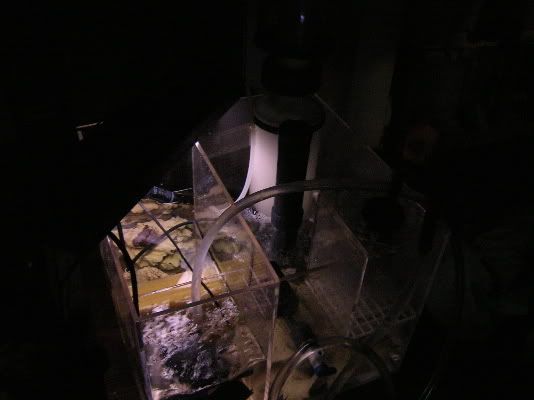 Reefmania sump with kent float valve/auto top off and a euro reef skimmer courtesy of oneiron. Sweet setup.
I have 50 lbs base rock that I will be aquascaping in to honeycomb like scafolding sloping up to the back of the tank. I am going to drill the rocks and use the fiberglass rod and epoxy method. Will post pics as I work. I've added a lot to the sump since this pic. Will post again monday.