I was a little confused over the same issue several months ago Jenni. But after a little research discovered that there are two different types of frogspawn.
I'm not sure I can describe the difference appropriately or not but ... visually looking at the polyps, the one has polyps alot like hammer ... long stalk/polyp with 1 tip on the end of it. The other has a long stalk/polyp with a whole bunch of tips to it. The later is Octospawn. I'm sure there is a way to tell from the skeleton of the coral too, but I've forgotten the details on that.
Here's a couple of pictures of what I think is Octospawn ...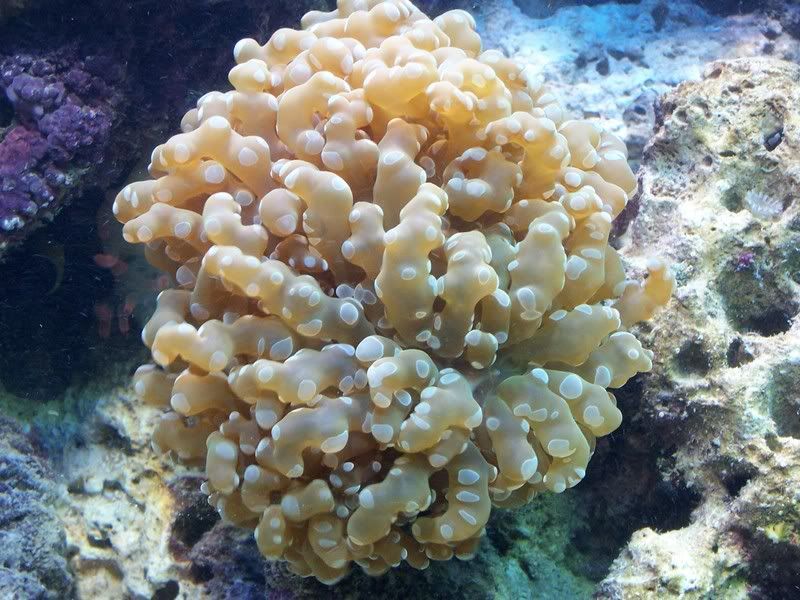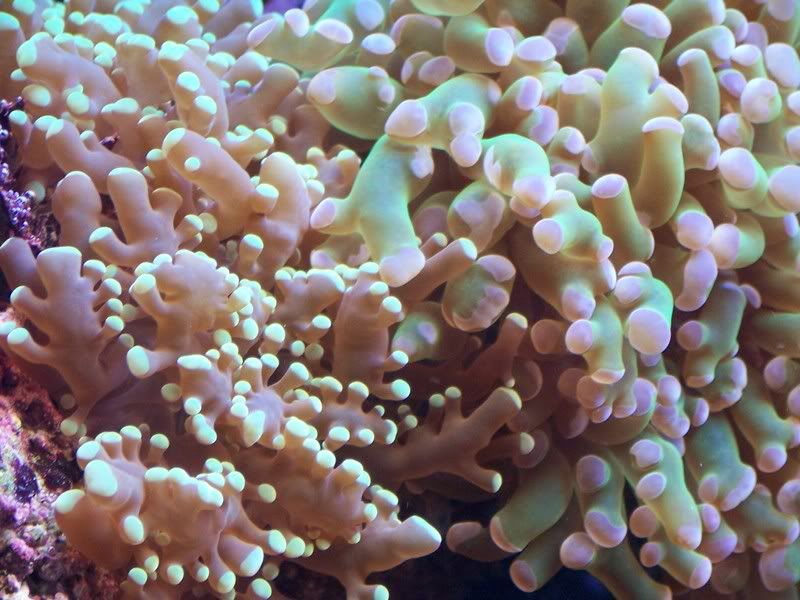 (waits for correction by the pros
)
__________________
Keri Cantrell (Reefneck) 1961-2008
"If tears could build a stairway and memories a lane, I'd walk right up to heaven and bring you home again."
Louise